Take Advantage of Chase Bank While In College
Unless you are lucky enough to not need a student loan, chances are you will be needing a little help come this September when you begin or continue your college education. If this is the case, Chase Bank's Private Student Loans may be worth exploring. The program is called Chase Select and it is a school-certified private student loan program for undergraduate, graduate and graduate health professions students, designed to help those pay off the many college costs. Essentially, Chase Select can provide funds and help you fill the gap if federal loans and other financial aid don't cover all of your education expenses.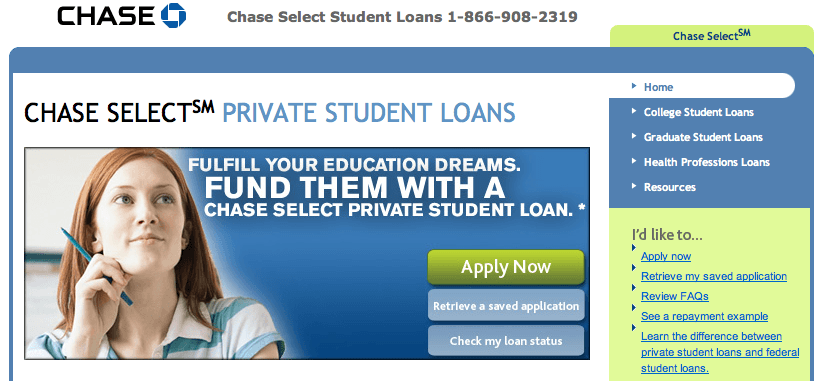 Key Point – As you search for ways to finance your education, make sure you leverage the full range of student financial aid options before you rely on any private student loans. These loans are designed to fill gaps not a substitution option.
Please visit sign up page here.
Features of the Chase Select program are:
No payments required while in school
No origination or repayment fees
0.25% Interest rate reduction for having monthly payments automatically deducted from a bank account
Cosigner release after making 36 consecutive on-time payments of principal and interest
Loans from $500 up to your cost of attendance (minus other aid) each year
The Chase Select Private Student Loan can cover:
Tuition
Living expenses
Books
A computer
Ask a Question