Social Networks and What They Say About Banks
In today's world of social media marketing, many industries are using the power of the Internet as their biggest advertising strategy. Whether it is Facebook, Twitter, or any other website that allows people to communicate in real-time and from the privacy of their own technological device, businesses that want to get ahead these days have to be on top of the competition when it comes to the world wide web and all it has to offer. One such industry that is currently doing all it can to improve its tarnished image through the web during is the banking and financial institution.
Looking at the "almighty" Facebook in particular, different banks have different approaches to how much effort and time they put into this mega-communications website. For instance, Chase Bank does not have any actual group or fan pages that help the customer or provide any information. On the contrary, they have more "I hate Chase Bank" groups than any other popular bank, with hundreds of members bashing the bank and its services. Similarly, Bank of America®, which does have a few actual groups and fan pages with discussions and wall posts, ties with Chase in the negative feedback department. In addition, the lack of response to a customer about a question or problem is sad considering BofA is known for its great customer service on Twitter.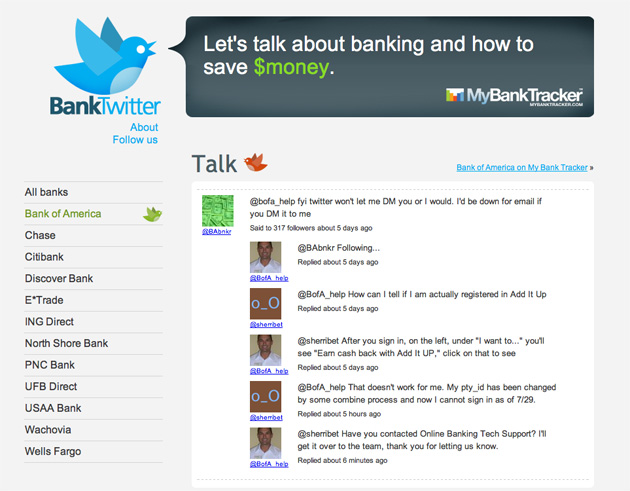 On the other hand, Banks like ING Direct and USAA have many positive groups and fan pages, with USAA beating the others with a staggering number of 25,574 fans up to date. These two banks have positive posts, helpful discussions, and excellent customer support services just like they do on Twitter. Looking at other popular branches, Citibank and HSBC have a different spectrum of groups and fan pages because although some are quite large, they are mostly international and not very active.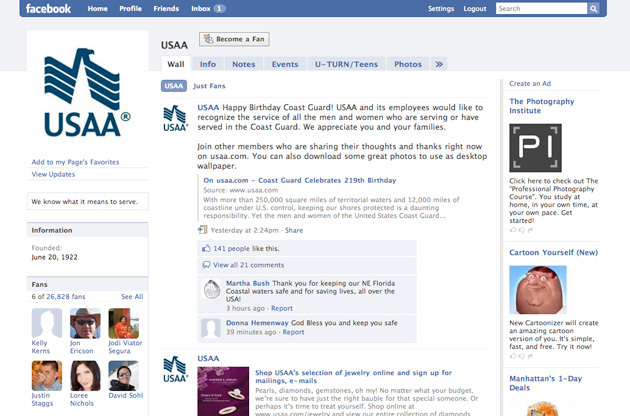 When looking at a scale of most popular bank groups, USAA comes in 1st with its fan page reaching almost 27,000 members. HSBC is 2nd and also has a large member base with a fan club of over 5,600 people and a group with over 3,300 members, totaling, over 10,000 members. ING comes in 3rd, ranking over 4,000 fans in their positive fan page. Bank of America® ranks 4th and has many groups – one of them holds almost 3,000 members in the "Bank of America® Associate's" group, while "Bank of America® Sucks" has an escalating 1,160 angry members.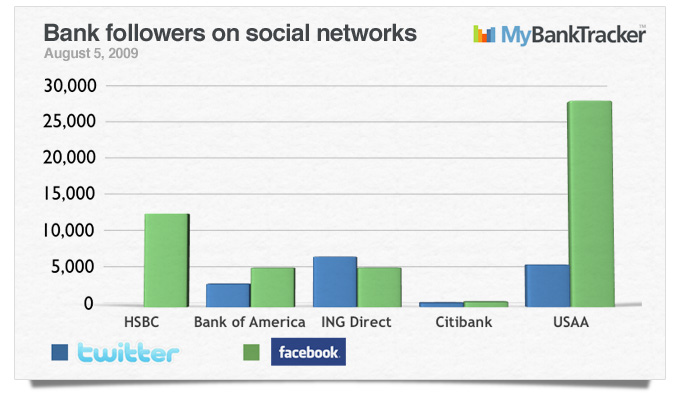 All in all, when it comes down to Facebook groups and fan pages, a bank's popularity and level of activity in discussions and comments clearly mirrors how many customers may feel about the particular banks. And since anyone can really create a group or fan page, the public really does get a voice in such times of chaos. Even if some of these groups are miniscule and you most likely won't stumble upon them unless you search for them, they give customers the opportunity to vent, applaud, and get some advice and help when all else fails.
Ask a Question