Mobile Apps Cause Bank of America Branch Closings
Only a short while ago Bank of America® was furiously building branches at every possible corner, and now there is news that the bank is going to make cuts on about 10% of its 6,100 branches. So what's sparking this curtail of branches? For one, new tools such as Internet and mobile banking, as well as the creation of computerized teller machines that do much more than regular booth tellers, have created a huge banking resource boom.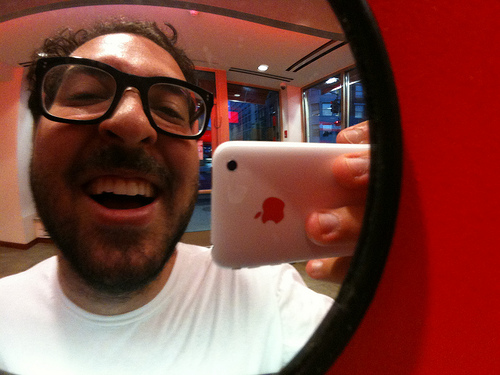 In fact, the number of U.S. banks offering mobile banking may strike up to 614 this year, which is about 4 percent of banks. That's quite the increase from the 245 that offered such services in 2008. Berg Insight banking services says mobile banking is estimated to reach 900 million users worldwide by 2014, growing by a landslide from 20 million users in 2008. In particular, Bank of America® is really committed to the idea, and its mobile application has grown exponentially since its launch about a year ago. Bank of America® currently has 2 million mobile-banking users, with numbers escalating to 200,000 users a day for mobile banking sessions – that's a 200% growth rate from 2008-2009.
Bank of America® IPhone APP
While there have been some complaints about some features of the iPhone application, the fact remains that it is robust, simple, and has spurred the creation of applications for other phones like the Blackberry and Android. And with the "go-green, save paper" motto, many banks are urging their customers to take advantage of the Internet and process all their bank statements and payments via online.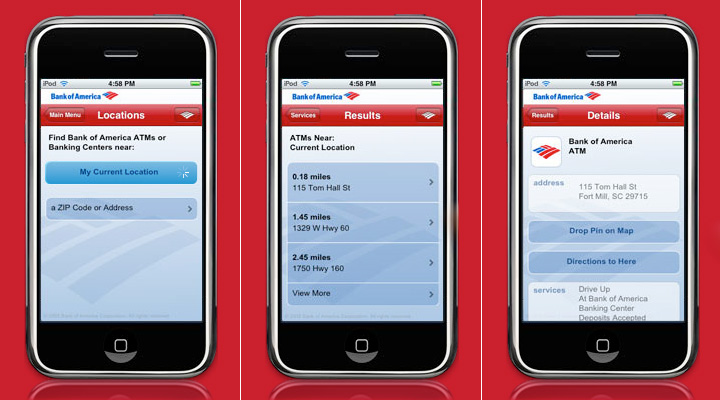 You really can't go wrong with such an advance in technology and hand-held devices. It doesn't get much easier to use these applications to balance your transactions, pay your bills, and find nearby ATMs – tasks that would have taken a trip to the bank and quite some time out of your day before our "handy dandy" mobile devices could do all the work for us. At the same time, banks are benefiting because they get to increase their profit margins through these branch cuts, and by focusing on their on-line, easy-access, and no-extra-charge image. Which brings us to another point that these phone applications are free, as long as you have an online account with the bank.
As long as Bank of America® and other banks keep these services are kept free, mobile banking will surely flourish and enhance the world of banking more than we can even imagine.
Ask a Question