Secure Your Financial Stability During the Recession
Rising unemployment rates coupled with rising inflation rates have seen the value of the dollar shrink. Economic factors such as unemployment, interest rates and stock prices are things we can't control but here are things you can do to keep your head above water.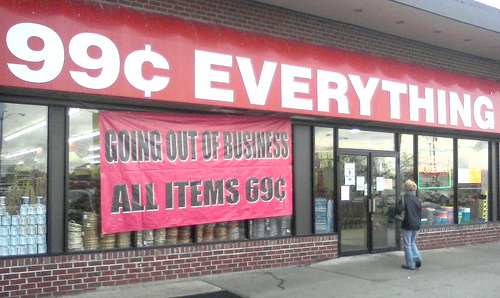 Live within your means
With rising inflation rates the purchasing power of your salary doesn't go as far as before. You see yourself going on more and more trips to the grocery. Inflation affects the prices of consumer goods. You cannot control gas or food prices but adjusting you're spending on other things such as clothes or non-essential items can compensate for it. Rising unemployment rates and companies cutting costs means that a raise or promotion you're looking for is unlikely to happen. Learn to prioritize your expenses and avoid unnecessary expenses. Lifestyle changes may be needed in order to make monthly payments.
Warren Buffett -"Always look at how much the other guy is making when he's trying to sell you something and stay away from leverage. Nobody ever goes broke that doesn't owe money."
Get another source of income
More jobs mean more job security. Unemployment rates at its highest in years and companies closing down makes keeping your job harder. Working on other jobs related to your line of work such as consulting after work is an option. Look for jobs with work schedules during weekends or your free time. If you have extra savings, running a small startup on the side could help diversify your portfolio.
Keep an emergency fund
Putting away a portion of your salary in the bank every paycheck can help you build significant savings in the long term. With rising healthcare and education costs, having an emergency fund would eliminate the need for loans. This would allow you to ride out the poor economic conditions and high inflation.
Diversify Investments
Saving accounts are a great way of stashing some ready money and earning decent interest rates at the same time. There are many types of saving accounts which help you earn higher interest rates and are tailored to your needs. Having trust funds for your children helps in preparing them for college and avoid the need for student loans. Other investment options are available such as Certificate of Deposits, which offer a good return of investment with high interest rates. Buying a house could also prove to be a wise investment as home values rise through time. If you plan on making some stock options consult with a trusted broker who could handle your investments.
Unload non-performing assets
If you have any other properties or assets that you're not currently using or are not essential, putting them in the market could give you more funds for investing. An old car or furniture taking up space in your attic can be sold and turned into money. Giving up your old car could not only give you funds for investing but also save gas money because they are notorious for having bad mileage. This is termed as liquefying your assets or making your investments ready for use.
Donald Trump –"The economy is cyclical, so the ups and downs are natural. Focus on the good things in life, and keep moving forward."
Ask a Question