Banks Not Giving Enough Mortgage Help To Troubled Homeowners
The US Treasury recently released its first data report showing how loan service providers have been helping beleaguered homeowners – and the numbers don't add up too well.
The $75-billion Home Affordable Modification Program (HAMP) which was initiated by the Obama administration and designed to modify home loans and hold off foreclosures seems to be off to a shaky start.
The government report shows that only around 15% or 406,542 of homeowners who are supposedly eligible for the program have been offered assistance. Of this number, 9% or about 235,247 of them have actually been given trial modifications. Further, not all institutions have acted on the program, with only a select few of the 38 loan service providers giving out the modifications.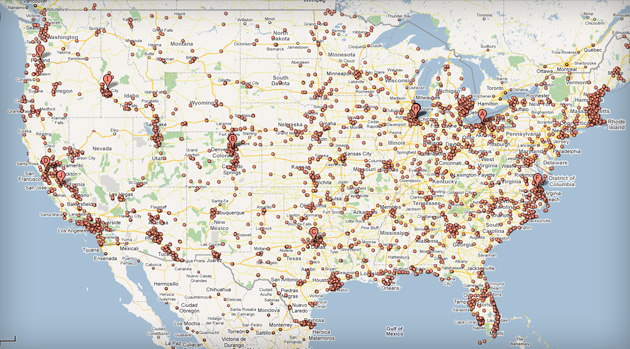 Google Foreclosure Map August 10, 2009
For Treasury officials, this figure is disappointing, to say the least. "There are some institutions that have done an infinitesimally small amount," said Michael Barr, Assistant Treasury Secretary for Financial Institutions. Financial institutions, he said, are "expected to do more".
Included in the list of loan service providers are the country's biggest banks namely JP Morgan Chase, Citibank, Wells Fargo, and Bank of America®. It's worth noting that all four received federal bailout assistance at the height of the economic recession. Here's how far these banks went in assisting troubled homeowners under the government's mortgage program: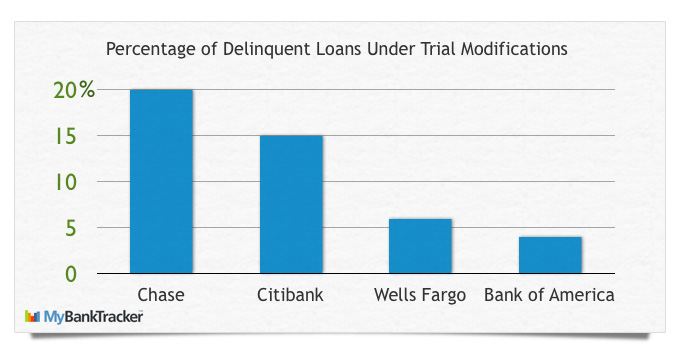 Of the four, Chase Home Finance modified the most loans, contributing 20% to the total number of modified mortgages. CitiMortgage of Citibank also gave a decent performance at 15%. Wells Fargo and Bank of America® lagged behind, modifying only 6% and 4% of troubled loans respectively.
Both Wells Fargo and Bank of America® issued statements that they will comply with the program and accelerate their efforts in processing more loans modifications. Wells Fargo also commits that it will now send the trial modification agreement to eligible borrowers within 48 hours.
Chase and Citibank, on the other hand, have added more personnel to their modification teams as they expect the volume of loan delinquencies and modifications to rise in the next few months.
In the meantime, the federal government still hopes that the total number of homeowners helped will go up to 500,000 by November 1, more than doubling the current production. The eventual goal is to modify up to 4 million loans over the next 3 years.
Ask a Question