Top 5 Personal Finance Software That Helps to Save Money
For millions of Americans struggling to cope with their financial activities, personal finance software such as Microsoft's Quicken can be an easy and inexpensive way of money management. This is a better alternative to traditional pen and papers or expensive financial advisers.
Banking in the future
Personal finance software offers many benefits such as ease of use, safety and convenience. The difficult economic situations that we face today require us to plan our finances wisely. Improvements in science and technology do not make our lives more complicated, but on the contrary, helps make better spending decisions.
Here are 5 of the top Personal Finance Software's available in the market today
Advantages
Economical
Getting a financial adviser can prove to be expensive and complicated. Choosing one that can understand your needs can prove to be more difficult. Purchasing personal finance software's can cost you around $30 to $50 in the market today. This pales in comparison to the salary a financial adviser charges you for his service.
Personalized
Personal finance software can be tailored to individual needs. This type of software is user-friendly and can be customized. It can keep track of your monthly payments and everyday expenses. Configure your software to target improving your credit and investments or managing your debts.
Organized
Pull up your accounts by simply clicking the corresponding files. Eliminate the need for file cabinets and paperwork. Data is automatically stored and filed.
Features
Personal finance software's features online banking, electronic payments and account transactions. These also offer options for planning for retirement savings and tax payments.
Real-time results
Computations are made in a matter of seconds. Enter your data and instantly see where you stand financially.
Educational
Personal finance software offer numerous features that can rival those of experienced financial advisers. Start with more fundamental addition and subtraction programs or just get an understanding of finance basics. Start with computing what you earn and what you spend and move on to more advance ways of money management.
Convenience
Manage your accounts in the comfort of your home or office. Eliminate phone calls or trips to your financial adviser. Managing your money is as simple as clicking the mouse or a tap of the keyboard.
Safer
All information entry and transactions are done personally. Online banking is safer with data encryption and security software.
Our Top Pick
Quicken gets the thumbs up for all Personal Finance Software's reviewed, features include:
Monitor financial accounts like checking, savings, credit card and investment accounts
Keeps track of assets owned like home, car and loans you are making payments on, like a mortgage, auto or college loan
Manage sources and transfers you make regularly between accounts
Reminders for help with paying bills on time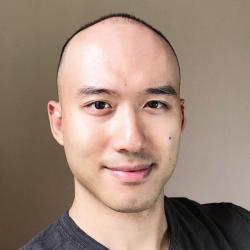 Simon Zhen is a research analyst for MyBankTracker. He is an expert on consumer banking products, bank innovations, and financial technology.
Simon has contributed and/or been quoted in major publications and outlets including Consumer Reports, American Banker, Yahoo Finance, U.S. News – World Report, The Huffington Post, Business Insider, Lifehacker, and AOL.com.
Ask a Question