Credit Card Security is in Your Hands
Security has certainly improved through the years. Banking online and using your credit cards are more secure than ever. Banks have gone through a great deal to keep their clients information secure. Major credit card providers such as Visa reports that only 5 cents out of $100 spent on credit cards are fraudulent. This is a dramatic improvement from past years when customer fraud claims took a large percentage of their transactions.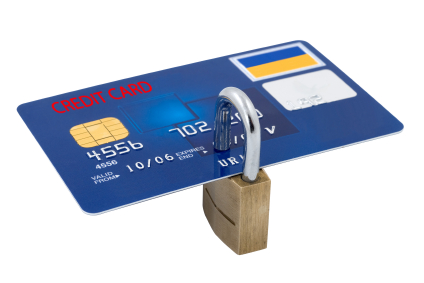 Recent news of a man from Miami being able to steal $130 million from credit and debit card numbers has left cardholders asking for more security. But the fact is that identity theft and fraud are due mainly to the credit cardholder's lack of vigilance. Personal information such as social security numbers and bank account numbers should always be kept safe and private. Keeping your information safe is simple, below are some ways of keeping your credit card and personal information secure.
Make sure that when you're doing any banking or transactions online, the webpage starts with "https". When doing online transactions always check if the site you are accessing is the same official site for the bank. A "mirror site" is one way criminals get vital information such as account numbers and password. Be sure to check that the information on the site is identical to your bank's.
Don't store passwords or information on your web browser. Each time you enter a site which asks for your password, your browser (Internet Explorer, Firefox, Safari) may give you the option of storing your password. It is certainly more convenient to save passwords or information but this could also provide others a way of accessing your information.
EBay and other online shopping sites ask you for your personal information and card numbers. Be sure that you are transacting with official and secure sites. Encryption software insures that all information is transferred securely.
Americans typically have more than one credit card. Keep your credit cards secure by making sure that you don't leave them lying around or lose them. Using a credit card fraudulently can be as simple as directly swiping it.
Telemarketers may call and ask for specific information such as your social security number or account numbers to process their sales. Be wary of who is asking you for this information. Always ask for the purpose of the information. If you are not comfortable doing business over the phone, a legitimate business should be able to accommodate you with something in writing or online for you to validate.
Check your statements regularly and report suspicious charges as soon as possible. Keep your transaction receipts and use them as a basis for checking your statements.
Numerous laws today protect credit cardholders from fraudulent charges, but they can't protect you from the stress that comes from a case of identity theft. A stolen credit card, when reported early, can save you the hassles of disputing charges in the future. The mere inconvenience of closing and opening a new credit card is taxing enough, but waiting a week just to get a replacement is an additional a hassle. Save yourself the trouble, and protect yourself and your information.
Ask a Question