Credit Card Reward Programs Are Experiencing Cutbacks
Credit cards play a major part in the lives of many people today. Many Americans have long-standing relationships with their credit cards. Credit cards are used for making everyday purchases. A trip to your to your local department store or grocery usually includes swiping your card at the cashier. Even simple transactions such as paying for gas and dinner-dates are charged.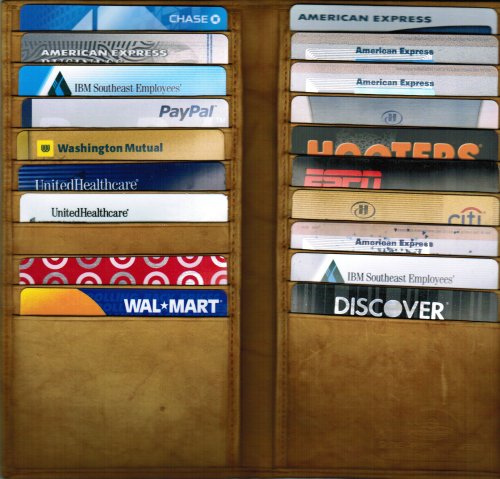 tby
Banks understand this and have introduced numerous reward programs to lure in more holders into their ranks. There is stiff competition for these cards that banks have made generous awards for loyal customers. Banks offer gifts ranging from cash rebates, discounts to the ever popular frequent flier deals.
"Consumers should understand that reward programs are unstable right now, and a lot of the best programs are changing. And almost without exception they are changing to the benefit of the bank and the disadvantage of the cardholders," said Joe Ridout, a spokesman for Consumer Action.
In a few months the new credit card laws will take full effect. These changes have affected how banks offer rewards to their credit cardholders. These changes don't appear on the surface but if we examine closely how these rewards are offered we can notice that it is getting harder to qualify for these gifts. More purchases are needed to earn similar points and paying additional fees are required just to qualify for the program.
Like all sectors in the banking and finance industry, credit card companies have also been hard hit by the ongoing financial crisis. The new credit card laws which are scheduled to take effect in a few months will curb the banks ability to increase interest rates and charge fees on their credit cardholders. The loss of prospective income, in turn, has limited the banks ability to offer better deals.
A few examples of these Reward Programs which have scaled down or have changed their qualifications are those being offered by American Express, Citibank, and Discover Bank.
Discover Cards Miles Reward program in the past required their holders a minimum 5,000 miles to qualify for a travel credit. The same card now requires holders to log in 10,000 miles before getting a $100 gift.
With Citibank's Premiere-Pass Card a credit cardholder automatically gets 10,000 points just for signing up. However it now requires new card members to spend $300 in the first 3 months to avail of similar rewards.
American Express Delta Skymiles offered their holders double miles for purchases. Now the same card only offers a one for one bonus for miles.
With more and more cardholders defaulting on their monthly payments credit card companies have made reward programs available only to those who are most qualified. Credit card companies however have been toning down on these deals with continued pressure from the economy.
There are over 1,000 different types of cards in the market offering different reward programs. Today's trends point to a decreasing value of rewards coupled with increasing difficulties of qualifying for the cards. Cardholders should always be on the lookout for changes regarding their reward programs and careful to read all terms and regulations for such offers. With ever changing bank attitudes towards how they offer their clients the best deals, holders must be quick to cash in on their reward programs.
For more information on the best and latest bank deals and credit card reward offers please visit MyBankTrackerTM Bank Deals section.
Ask a Question