Making Life Easier with Online Bill Payments
Online banking has provided us with the convenience of making bank transactions in the comfort of our homes or businesses. Another great feature that comes with online banking is our ability to make online payments for goods and services. Making your payments online could also save you the hassle of writing checks and keeping files just to keep track of your payments.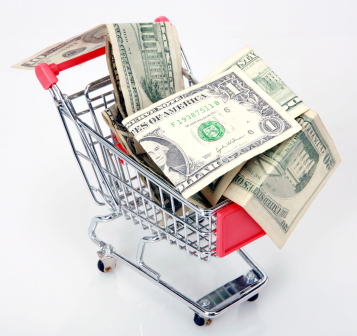 Forward-looking institutions like Bank Of America, Citibank, Discover Bank and many other online banks have introduced this feature in the services they offer. This provides quick access to your accounts and makes online payments a breeze with a simple click of a mouse.
Paying your monthly bills is not something we look forward to every month. Scheduling payments could also prove troublesome and makes the experience stressful. Online bill payments could certainly make your life a little bit easier and saves you a lot of time and effort.
How to setup Online Bill Payments:
Organize your bills according to payment terms, type and company. The most important thing to consider is the payment schedule for each bill. Mortgage payments and service companies may require you to make monthly payments. Credit card charges however may be variable and allow you some degree of flexibility in making payments.
Identify what types of online bill payment methods are available. There are two major types of online bill payment methods. The first is through your bank and the other type is through online payment providers.
Online bill payments through banks
Online banking features include making electronic money transfers to companies for payments. Setting up an automatic billing system is easy by just navigating your banks online site and scheduling payments. This could also prove invaluable as it keep tracks of all payments. This eliminates the need of keeping records or paperwork at home. Get easy access to your payment transactions and let the bank do the organizing for you. In some instances, the bank sends out checks to a particular company and will send you the receipt of the payment. In order to make sure that the system is properly setup, ask your billing company's policy regarding online bill payments.
Online bill payments through service providers
These types of transactions require you to give specific instructions to a particular service company. This would entail you to make written consent that authorizes service provider's access to your accounts for online payments.
Quick note:
Schedule your payments before your bills are due. This allows you to arrange other methods of payment if the transactions don't push through.
Paying monthly bills is one inevitable reality in life. Paying the utility company, the rent and other bills is like going to your doctor for a checkup. It is not a pleasant experience or something you look forward to. An online bill payment provides us with another innovative way of making life a little less stressful. Remember to make it a habit to double check all transactions whether done online or not. Online bill payments are a great way of paying bills but the ultimate responsibility in making payments and making sure they push through still lies with you.
Here's a link for banks at MyBankTrackerTM that can help you find banks which offer online billing payments.
Ask a Question