First Niagara Makes Moves in Pennsylvania, But Stays Loyal to New York
Sometimes it pays to be the hometown hero. Just days after their acquisition of 57 National City Bank branches in Western Pennsylvania, First Niagara again hits the news with the announcement that they will move their corporate headquarters to Buffalo from its previous location in Lockport, NY.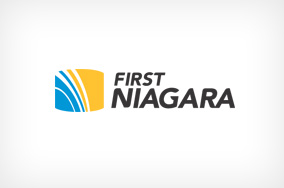 Local businesses breathed a sigh of relief that the bank, which will soon have more branches in Pennsylvania than New York due to new acquisitions in Pittsburgh, Erie, and Philadelphia, has decided to stay in the region. As a result of its decision, First Niagara has received a great deal of support from area developers, including the Empire State Development Corporation, which has given a $1.3 million grant to the bank. The bank hopes for its Buffalo offices to be operational by early November.
First Niagara starts its expansion into Pennsylvania
First Niagara started its expansion into Pennsylvania as a result of National City Bank's merger with PNC Bank last year. PNC bought National City, a Cleveland based bank, after it lost over 80% of its market value from risky expansion into the mortgage lending sector before the housing bubble popped. Now, PNC is scaling back some of those branches, selling 57 locations and 69 ATMs in Western Pennsylvania to First Niagara on September 8th. First Niagara plans on continuing its growth in the state with a $237 million deal announced this July to buy Harleysville National Bank, a large bank in the Philadelphia region. With the combined acquisitions of National City and Harleysville, First Niagara will soon have 140 banking locations in Pennsylvania, serving over 200,000 customers in the greater Pittsburgh and Philadelphia areas.
Ask a Question