Is It Time to Buy for First-Time Home Seekers?
For people looking to buy a new home, there may be no time like the present. As the housing market starts to slowly recover, the current buyers market, which offers incentives like the $8000 dollar tax credit for new homeowners that expires at the end of this year, will start to disappear. However, don't just drive down to the Hamptons and buy the first McMansion you see; experts say that for today's home buyer there are new ways to ensure that the financing problems of the past don't come back to haunt you.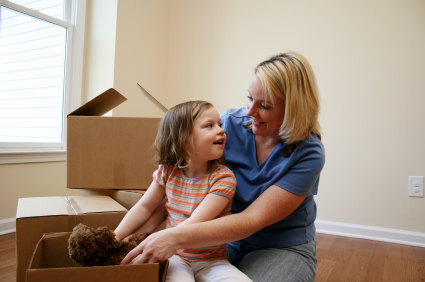 Buy High…or Buy Low
For most of us, our instinct when we realize that the house of our dreams is out of our budget is to get the next best thing. This might actually not be the right idea, as the costs of a 2nd choice home will probably never let you get that 1st choice home. Instead, a better idea would be to just go for it, and work to pay it off. Or, alternately, buy a fixer-upper as your first home, and start saving money for eventually getting yourself into that place you've always wanted.
Be Sure to Close in 2009
If you are willing to go out and buy now in order to get the tax credit, realize that to qualify you have to close and have the title in your hand before December 1st. You don't want to bank on that $8000 dollars only to learn that you won't be getting it because your title doesn't transfer until 2010. If you're new to the home-buying scene, be sure to ask how long it will take for banks to verify your application; some can take up to 8 weeks.
Know a Good Rate When You See One
Getting a good mortgage rate is easier now than it has been, but they will start to go up as the market becomes more confident. As for now, depending on the length of your loan, anything below 6% should be considered a good rate; but be sure to use a mortgage calculator to help you determine your specific monthly rate. Also, credit history and your down payment can affect your mortgage, so know these numbers as well, and keep your credit history clean to ensure you're getting a good rate.
Know How to Smell a Rat
Many mortgage firms who engaged in unethical practices that led to the crisis, have been sanctioned by lawmakers, but as of yet there is no easy way of finding out which firms these are. There is a national disciplinary database associated with the S.A.F.E. Mortgage Licensing Act, but will not be effective until 2010…not much use for those who want to buy now. As for now, there is no substitute for good old-fashioned research. Each state is different, but be sure to spend the time to know if your firm or broker has engaged in predatory lending in the past.
Ask a Question