Home New Home: 7 Tips for First-Time Mortgage Borrowers
Purchasing a new home could be the fulfillment of a lifetime's worth of dreams for many people. It may well also be a couple or family's most significant financial undertaking. This is the reason why buying a new home isn't something that you should rush into headfirst – especially when you acquire your house through a mortgage. If you're looking to take out a mortgage for your first home, there are important things that you need to keep in mind: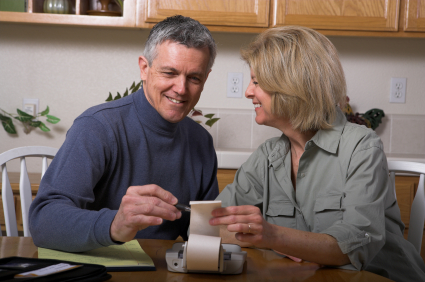 Lock in your interest rate and points. Locking your interest rate and points can spell out the difference between an affordable home mortgage and one that could easily be out of your means in the few weeks it takes for your mortgage to be approved or your offer to be accepted. A rate lock is a commitment by the lending institution that gives you a guaranteed rate for a specific period of time until the mortgage actually pushes through.
A lock is usually available in 15-day increments; hence you can get a rate commitment for the next 15, 30, or 45 days. The shorter the period, the lower the interest rate will likely be. If you ensure that you have a rate lock on your lender, you save yourself the unpleasant surprise of getting a higher rate and thousands of dollars more in fees by the time you are ready to close your loan.
Consider the benefits of an FHA loan. An FHA loan is a type of mortgage that is insured by and federally-assisted through the Federal Housing Administration. FHA loans are relatively easier to qualify for as compared to other mortgages. FHA also offers competitive rates and allows for lower down payments – even as low as 3.5% of the property's purchase price. Plus, the closing costs and other loan fees can be included in the loan.
Take advantage of the tax credit. There's no better time to be a first-time home buyer than now. You can avail of up to $8,000 in tax credit (or 10% of the purchase price of the house) if you haven't owned a home in the last three years, and if you fall within the income limitations set. The tax credit is refundable, which essentially means that the government can give you a rebate if your income tax due is less than your tax credit. The first-time home buyer tax credit program ends this Nov. 30, 2009 so there's little time to waste.
Set an affordable budget. In the search for your first home, it isn't always about what you want in a house but also what amount you can reasonably afford to pay on a monthly basis for the next 20 years or so. Then there's also the down payment and closing costs to think about. While some lenders may allow for a lower amount than the usual 20% standard down payment, keep in mind that this arrangement would also mean a higher interest rate on the loan amount.
Learn about the different types of mortgages. When it comes to mortgages, the fixed-rate type is the most common and easiest to understand. But there are also other forms of mortgages such as the adjustable-rate, adjustable-fixed, and interest-only mortgages that you may need to study further but could be more suitable for you.
Shop for the best rates and terms before making a decision. Another reason to fast track your plans for a first-time mortgage is the availability of low mortgage rates at this time. Still, it's wise to scout for the best options there are available as different lenders have varying rates, terms, and fees. The more alternatives you consider, the higher the chances that you find the deal most suitable for your financial situation.
Make a home inspection before closing the deal. You've found the ideal house and you've negotiated for the best mortgage rates and terms. All that remains is for you to sign the contract and put down the deposit. Or so you think. The best way of protecting yourself is to ensure you will be moving to a home that you can reside in comfortably for many years to come. A professional home inspection can cost anywhere from $200 – $500 but the expense is well worth it.
A home purchase is not something one would tend to go into on mere impulse. Make sure you have all the bases covered before taking on this serious financial responsibility. To guide you in your search, you can make use of mortgage calculators and various materials on mortgage help available today.
Ask a Question