Banking Tech: Chase Launches New Digital Courier Service
Technology has yet again transformed the way we do banking. Today JP Morgan Chase announced that it will be offering a new capability for lockbox customers that enables them to capture images of checks and remittance payments virtually from their desktops, and send them securely over the internet. The single scanning device accepts US denominated checks, coupons, envelopes and even full sized documents.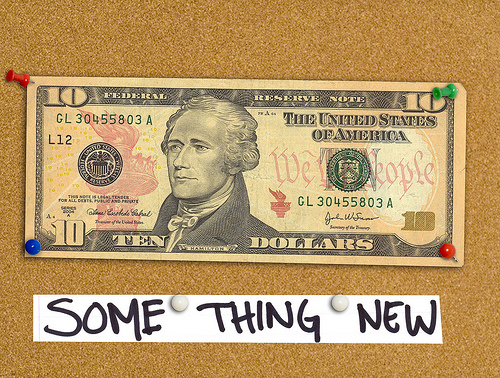 TeddyNIGELS
The Digital Check: Check 21 Act
Digital images of checks have been accepted as legal documents since 2003, when Congress put into law the Check Clearing Act for the 21st Century, or the Check 21 Act. This law said that a check recipient can create a "substitute check" by making a digital version of the original, and sending it electronically to their bank. While this technology has been used for years now, many of the possibilities that it presents for banking have only recently become popularized. While some worry that digital checking increases the potential for fraud, since digital checks do not offer the same kind of counterfeit protection as traditional checks, there has so far not been any significant increase in check fraud due to this technology.
What's in a Virtual Lockbox?
Traditional lockbox services were offered as a place for companies to receive low volume, high value remittance checks and payments, allowing them save time and access their money faster by having deposits picked up and deposited directly by the bank. However, companies using a lockbox would have to wait for a courier service to collect paper checks and remittance documents, pay for overnight services, or deliver the documents themselves, all of which is expensive and time-wasting. Remote capture allows companies to reduce the costs associated with paper documents.
JP Morgan has already offered a remote capture service called Receivables Edge, which allows clients to retrieve check and document data from the bank via the internet. Virtual Remit combines with Receivables Edge to offer the same services in the other direction; now check and remittance payment information received in the office can be sent to the bank to allow all remittance data to be streamlined into a single virtual process, greatly reducing money and time wasted by overnight deliveries of traditional paper checks.
Advantages of Virtual Remit
Fewer Transportation Fees – by eliminating the need to manually deliver the documents, Virtual Remit completely erases the transportation costs of traditional lockbox services.
Faster Transactions – because Virtual Remit links all of a companies deposits to a single account, there is no longer the hassle of collecting multiple deposits for large companies with many locations. Also, there is no longer the wait for overnight services to gather a large enough bundle of documents to make their trip worth while; now documents can be sent one-by-one as they are received.
Faster Access to Available Funds – due to this increased speed in remittance data collection, companies are allowed to process and access capital on the same day as payment, which lets their business operate with more capital, more quickly.
While currently this service is available at only select banks and usually only for business customers, it is believed that banking technology will soon allow this sort of digital checking to be available to all clientele. USAA, for example, recently released an app for the iPhone that allows customers to take a picture of a check and send it to their bank, and other banks that have few locations or a wide geographically situated customer base offer similar services. Despite the worries of some that this opens up new avenues for check fraud, banks that offer these services ensure that it is secure, saying that if someone has access to your check, the ability to send a it electronically does not provide an increased incentive for fraud
Ask a Question