Chase and Bank of America Offer Relief from Overdraft Fees
Finally, a little breathing room for consumers who are reaching the bottom of their checking accounts. On Tuesday both Bank of America® and JP Morgan Chase, in response to a large volume of consumer complaints about high overdraft fees, made significant changes to their overdraft policies, reducing the amount of fees per day and eliminating fees for smaller overdrafts.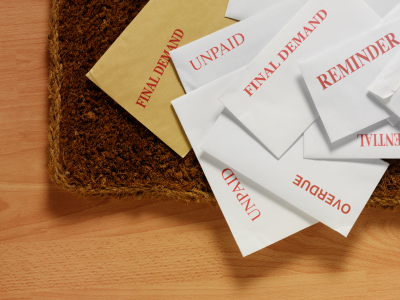 Pressures from regulators may have also led to the revisions; there has been talk in the Senate of passing a law that allow customers to opt-out of overdraft services, and the Federal Reserve has proposed that banks be required to ask permission before automatically enrolling customers in overdraft services. While so far these changes are not a requirement and offer only adjustments to overdraft policies, both banks have expressed intentions of completely eliminating overdraft fees in the next year.
| | Bank of America | Chase |
| --- | --- | --- |
| Goes into Effect | October 19, 2009 | First Quarter of 2010 |
| No fees if overdraft is less than... | $10 in a day | $5 |
| Maximum fees per day | 4 | 3 |
| Overdraft cost | $35 flat rate | $25 first, $32 next four, $35 after that |
| Withdrawal posting order | Highest-lowest | Chronological |
| Opt-out option? | Yes | Not yet |
| Other | Clarity Commitment* | No overdraft fees at ATMs** |
| | *Clear statement of overdraft penalties | **Pre-existing policy |
Bank of America® has also stated that it intends to roll out additional changes in June of 2010, including an annual limit on overdrafts, after which customers will not be able to overdraw. Bank of America® will also contact customers who are nearing that limit with money management advice, and offer new customers the choice of whether they want overdraft capability when they open an account. While Chase currently does not offer the ability to opt out, it says it will provide customers with information on how to do this once the new system is in place.
Chase and Bank of America®: Trendsetters in Eliminating Overdraft Fees?
By jumping the gun and making changes to their overdraft policies before regulations force them two, Bank of America® and Chase are not only hoping to relieve some of the increasing pressure being placed on them by lawmakers, but also are throwing down the gauntlet for other major banks to change their overdraft fee policies. As a service that brings in tens of billion dollars annually, many banks are going to be reluctant to give up revenue from overdraft fees, but may be forced to if consumers begin to flock to banks that eliminate fees for small overdrafts, or allow them to opt-out of the service altogether.
Ask a Question