Ideal conditions spawn new mortgage applications
Latest figures released by the Mortgage Bankers Association show that mortgage applications, which includes new and refinance mortgage applications posted its highest numbers since May of this year. Homeowners have started taking advantage of the numerous government programs introduced to stop the continuing slide in the housing industry. Programs such as the governments $8,000 offer to new homeowners have driven interest on new home sales across the country.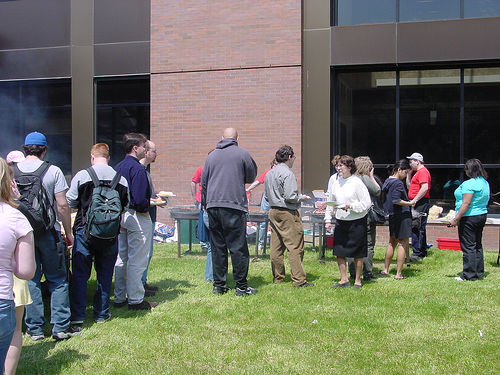 R.B. Boyer
With bargains to be found in every corner, the prospect of owning a home which was too expensive a year ago is becoming more and more a reality. Home prices around the country have dropped by as much as 20 percent. This has made the possibility of pulling out smaller loans more manageable monthly payments.
More positive news as figures from around the country showed stronger than expected home sales. Home prices have also stalled their downward spiral in some states. Analyst, however, fear that prices may dip again as further waves of foreclosures could drive market values lower. In places like Nevada, Florida and the Metro Detroit area which saw the biggest number of foreclosures, bargain prices have driven interest in new home purchases.
Mortgage applications which are a good gauge for future consumer purchases continued to post steady gains in the previous months. These together with news of increased number of new home sales have confirmed stronger consumer confidence and a more positive outlook for the economy.
Refinancing Applications
Refinancing applications increased by 22.5 percent its greatest increase since March of this year. Numbers, however, show that refinance applications still posted 60% compared to new applications. This is a great improvement over January's peak numbers.
Refinancing still continues to dominate new mortgage applications. It is estimated that the number of foreclosures or those in danger of defaulting on their monthly mortgage will continue to rise this year. Government efforts to curb the hike in the number of foreclosures in the country have fallen short of their target. Banks have been swept by refinance applications brought about by recent government programs.
Figures show that only 10% of all eligible homeowners in danger of foreclosure are being processed. Banks have just been unable to address the huge turnouts and numbers. These efforts and the rate at which applications are being processed can only be described as snail pace.
Sustaining the numbers
It is no secret that government efforts like Making Homes Affordable Program have helped stir interest in new home sales. But funding continues to be difficult and the $8,000 tax credit is scheduled to end this November. Without continued government funding and support recent gains could not be sustained or even worse lost.
Mortgage rates continue to linger at 5% APR levels. Banks have adopted lower interest rates as a way of stabilizing home sales which dropped dramatically after the housing market meltdown. But after posting record lows this April, mortgage rates have been steadily ticking up and have been hovering at 5% levels. With positive news from the real estate sector, mortgage rates have started reflecting this upbeat mood. In order to maintain this growth, banks should find a balance between good economics and sustaining consumer interest.
Taking advantage of today's numbers
The clear extent of progress remains unclear as news from the housing industry continues to be mixed. Mortgage rates are slightly lower compared to last week's numbers. We have seen a lot of homeowner's play the "rate" game, with spikes in mortgage applications as interests go down. With positive news in the number of new home sales and increasing mortgage applications, numbers point to increasing mortgage rates.
With some government programs like the $8,000 tax credit slated to end ideal market conditions may not last longer. Positive news from the housing industry has pushed mortgage rates higher and today's trends point to increasing numbers. With the current market conditions, this could be the most ideal time for families who wish to avail of the different government programs and low mortgage rates.
For more information on the latest mortgage numbers or banks offering the best mortgage rates please visit this link at MyBankTrackerTM.
Ask a Question