Nokia to Launch Mobile Banking Services
Cellphone giant Nokia has decided to diversify its services by offering Mobile Banking to its customers. Nokia recently announced that it will be launching Nokia Money in partnership with Obopay. The Finish giant plans to offer this service to their customers next year.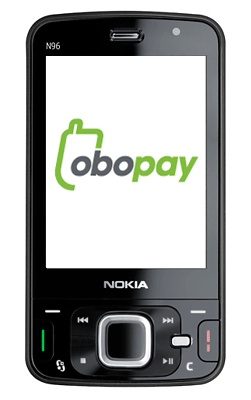 "We believe mobile financial services offer a market opportunity with long term growth potential. In many countries, mobile phone ownership significantly exceeds bank account usage, suggesting that many mobile phone users have very limited or no access to any financial services. With more than 4 billion mobile phone users and only 1.6 billion bank accounts, global demand for access to financial services presents a strong opportunity to combine mobile devices with simple but powerful financial services such as Nokia Money", said Mary McDowell, EVP and Chief Development Officer, Nokia.
Nokia which already dominates the cellphone market with its 38% share plans to solidify its position by introducing its entry into mobile banking business. Nokia has signified its intentions by buying a stake in Obopay, an established US mobile payment service. Estimates put figures for mobile banking services at 18bn euros by 2014.
Nokia Money
"Nokia Money" enables its customers the convenience of making financial transactions with the simple use of their cellphones. Imagine your cellphone acting like a credit card which enables you to pay merchants for goods or services without the need of taking huge amounts of money. Just like world roaming services, mobile banking allows you to make banking transactions anywhere in the world. Transfer money to your ATM account 24/7 and get cash as quickly with electronic transfers.
Mobile phones offers even better banking convenience than online banking. Access accounts and make transfers at the palm of your hands eliminating the need for computers or laptops. Online banking requires network providers whose services are more expensive than mobile service providers. Network coverage is limited for internet providers, often services are country specific. However, this does not hold true for mobile phone services. Cellphone access is only limited to areas without coverage and can be accessed worldwide.
4 billion mobile phones but only 1.6 billion bank accounts
Nokia is banking on the fact that there are more cellphone users than registered bank accounts. Nokia has signaled its intent to offer a majority of their services to developing markets. This is in response to the large clamor for banking services in developing countries were financial institutions are absent or minimal. This could also be a good business move as Nokia is tapping into a large pool of customers that banking institutions have failed to reach.
Banking on the Future
Mobile banking is proving to be popular especially with the younger generation of Americans. Many consumers have started embracing mobile banking and other innovative services such as online banking. Banks, too, have started offering these services as a way of offering their customers better and more convenient ways of banking. With technology continuing to provide better ways of doing day to day activities, online and mobile banking are just some of the ways it can make life a little bit simpler.
Obopay® "go mobile with your money"
Obopay offers flexible, instant mobile money. Pay anyone, anywhere in the U.S. in just a few seconds using your phone. All you need to know is their mobile number. And you can receive money from others just as fast.
Ask a Question