Not Much Good News on CD Rates This Week
A much-anticipated meeting by the Federal Reserve Board last Wednesday (Sept. 23) didn't bring any news that we haven't heard about already, as far as the average American is concerned. The Fed reaffirmed in a statement following the said conference that indeed, "economic activity has picked up" after that major crisis.
While an economy on the way up is certainly reason enough to think positive about the future, a more concrete manifestation of such recovery would have been more welcome news – like for instance, an increase in interest rates? Sadly though, the Fed also decided to maintain the target range for the federal funds rate at 0% to 0.25%.
This means that savers will have to wait another week, another month, another year perhaps, until we see those CD rates go back up where we want them to be. That said, let's see how this week's CD rates turned out: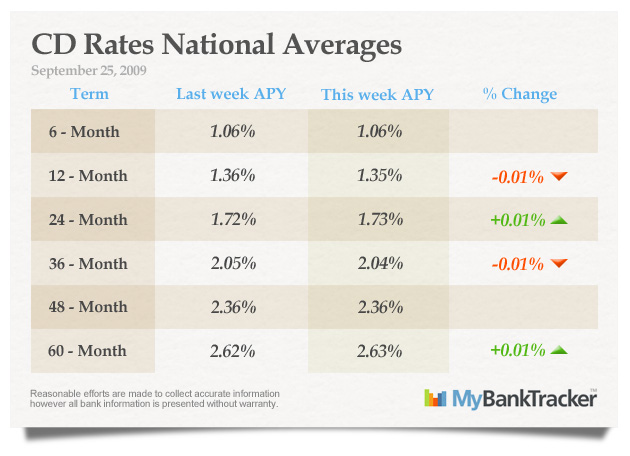 Ask a Question