Georgian Bank Closes, Transfers Accounts to First Citizens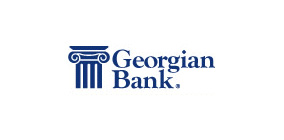 As far as banking goes, 2009 has not been a good year for the Peach State.A press release given today by the FDIC declared that Georgian Bank of Atlanta, GA has closed, bringing the grand total of failed banks in the state to 19, the most of any state this year. Georgia is followed by Illinois, which has experienced 16 bank closings since January 2009.

Georgian Bank No Longer a Georgian Bank
The Bank, Georgia's fifth largest by assets, seemed relatively unphased by the financial crisis, but eventually, bad loans caught up to the bank, and it was forced to fold. Their biggest problem came, to no surprise to those who have been following the recent failures, from a higher than average concentration in real estate loans; before it failed, the Bank had nearly twice the state average real estate concentration. The FDIC entered into a purchase agreement with First Citizens Bank and Trust Company, Inc. of Columbia, South Carolina.
Advice for Depositors
The FDIC has assured all customers of Georgian Bank that their deposits are insured and will be transferred to First Citizens on Monday morning, where they will be available at all five Georgian Branches, under First Citizens control. As for this evening and over the weekend, Gerogian checks will continue to be honored as usual, and customer will be able to use Georgian ATMs to access their money.
The closure is estimated to cost the FDIC's Deposit Insurance Fund (DIF) approximately $892 million dollars. Georgian is the largest bank to have closed in Georgia since Security Bank Corp. failed back in July. Oddly enough, the bank was closed after being issued a Cease and Desist order by the FDIC the very same day, presumably as a warning to stop its risky loan practices.
Ask a Question