ABA Survey: Consumers Prefer Online Banking
Last week the American Bankers Association (ABA) released their newest survey that shows shift in consumer preference away from visiting bank branches. The annual survey of 1,000 consumers was conducted on August 14-16-2009. The phone interview had consumers answer a list of questions that generated results that showed the popularity of online banking was not exclusive to the youngest consumers, but actually extended to the age of 55. Consumers over 55 still prefer to visit their local branch (26 percent), followed by ATMs (17 percent – down across all age groups).
A new addition was the use of mobile banking (cell phones, PDAs, etc.), which was preferred by one percent of consumers, primarily among 18 to 34 year olds.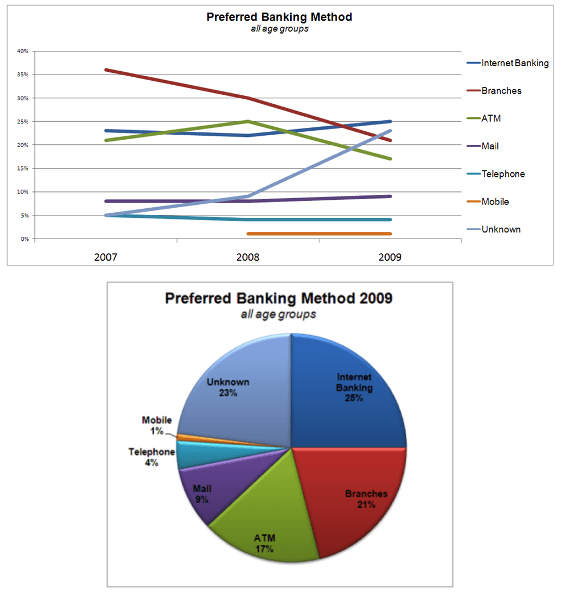 To learn more about ABA please click here.
Ask a Question