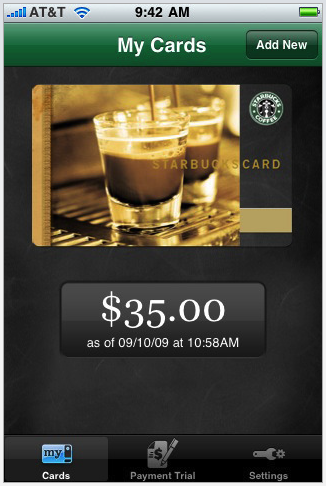 Mobile e-commerce is currently common only within Asian countries like Japan and South Korea, but on September 23rd, Starbucks looked to change this by launching the first US mobile application
that allows consumer to purchase in store items through their phone. Much like the USAA check deposit application, the mobile commerce and banking community will be watching this mobile payments test closely. Currently anyone can download the application but it is only functional at 16 Starbucks locations (8 in Seattle and 8 in Silicon Valley).
The app which is connected to your credit card, allows for balance check and refilling of Starbucks gift cards. Starbucks has also taken this opportunity to introduce a new customer loyalty program by offering discounts, free refills, and two hours of free Wi-Fi to cardholders.
Below is a video showing the application in action: