TD Bank Experiences Glitch, Puts Hold on Online Banking
A computer system glitch today caused TD Bank to delay some of their online banking transactions. Representatives say that overnight transactions were not being posted, meaning that customers balances did not reflect any purchases made past 6pm Tuesday. Due to these complications, TD has shut down its internet banking to work on the problem, and has said that it hopes to be back up by later this afternoon.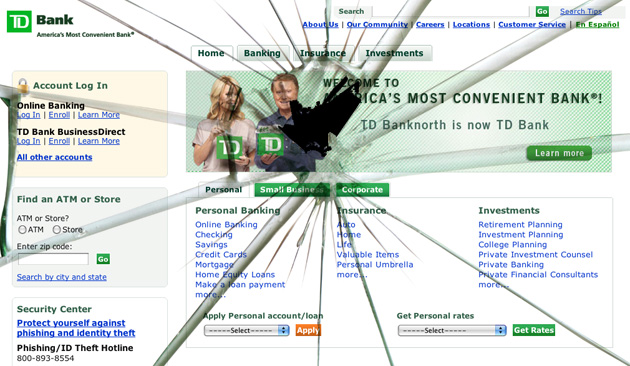 Not So Convenient
The system first crashed Friday night, and had been down all weekend, only opening up again on Monday. However, it crashed again Tuesday night, meaning that customers still do not have real-time access to their balances. TD assures its customers that it is working on the problem, and that other than the fact that the balance will not be updated, there will be no other changes to regular banking practices. TD hopes that the system will be back up by 4pm today.
This crash comes only a week after the bank added a few hundred TD Banknorth offices onto its system.
Ask a Question