TD Bank Customers Twitter Furiously As TD Bank Address Issues
"Currently customers can see account balances as of Wednesday evening. We expect to complete our transaction processing and have current account balances later today. We are working to solve the problem as soon as we can. We have empowered our employees to work with customers individually to resolve any outstanding issues that arose as a result of this delay. We continue to operate on full tilt to get this resolved."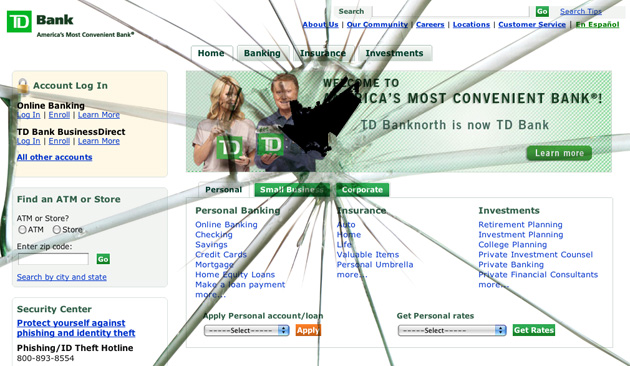 On a positive note TD Bank is trying their best to make good of the headache they have caused their consumers all of the country by reversing any fees, charges, of interest which has incurred as a result of this uncalled for disruption. Additionally customers can still complete transactions as normal, even though you may not be able to see changes to your balance in real-time.
In addition to battling internal issues currently, TD Bank has seen the power of social media — with Twitter being the voice for many frustrated consumers who are unable to reach a representative. If you were to do a search for TD Bank on twitter, you will come across hundreds of tweets from very unhappy and disgruntled consumers.
Here is one example from Sept. 29, 2009: "Why did Commerce ever turn into TD bank? I can't stand TD bank!" or "*shakes fist at TD Bank for poor timing of balance updating or lack thereof*"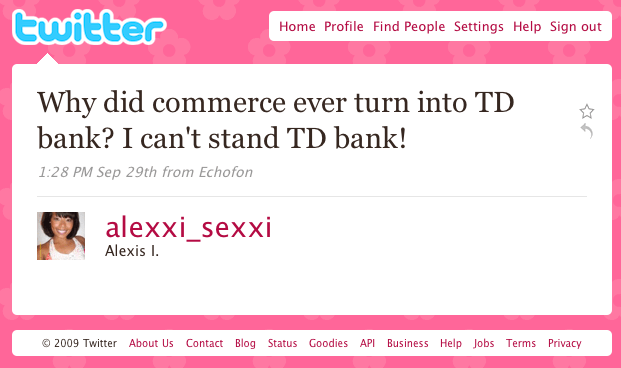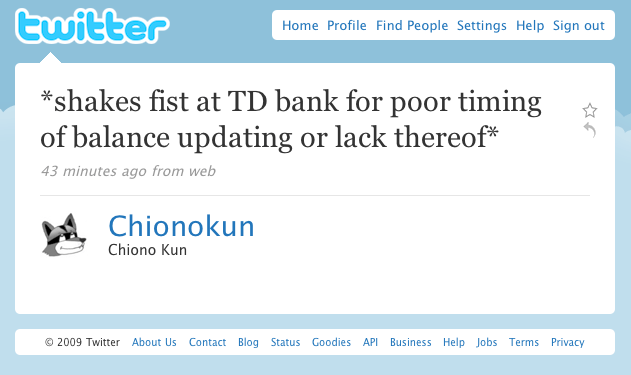 To help battle this issue, TD Bank has be replying to consumers through their twitter page in hopes of easing consumers concerns.
It has not affected Canadian customers at this time.
My Bank Tracker would like to know your thoughts on this experience, so please drop us a comment. We ask that if you choose to leave a review to consider voicing your whole experience with the institution versus the debacle of the last 24 hours.
Ask a Question