US Bank Launches "Mobile Wallet" Mobile Banking Application
Its like having a bank in your pocket. Mobile Wallet, US Bank's comprehensive mobile banking application that launched Tuesday, brings additional services to the Bank's current mobile banking plan. The Bank has teamed up with a Qualcomm company called Firethorn Holdings, which provides the technology for the application.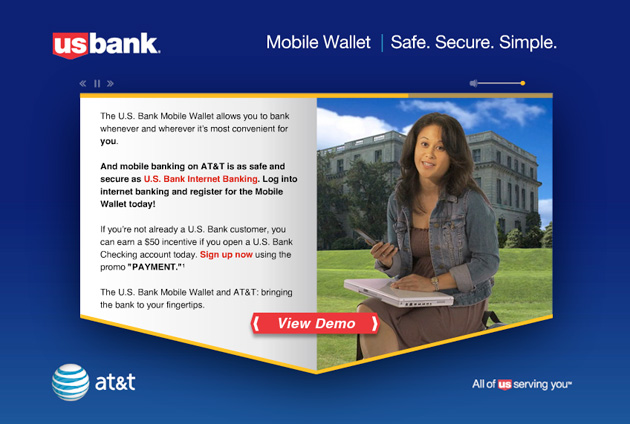 Bringing Online Banking to Your Phone
In addition to the mobile website and text alerts already offered by US bank, the Mobile Wallet will provide all the services of online banking on a phone, allowing customers to:
Check an account balance
View account transaction history
View rewards information
Transfer funds between accounts
Access current US Bank offers
The application is currently offered on a variety of popular mobile devices, listed here on the US Bank website, with more being added each week. US Bank assures users that the mobile service is secure, fast, and easy to use. For more information or to register, visit US Bank online at www.usbank.com/mobile.
Competitor in the New Mobile Market
The new application puts US Bank at the forefront of new mobile banking technology, which some believe is the next step for easier, faster banking on the go, after online banking. While the Mobile Wallet provides a near complete banking experience, US Bank has yet to develop an application such as those offered by Bank of America®, Chase and Citibank that provide a bank finding function as well.
Ask a Question