As Economy Turns Corner, Banks of America Pays Back TARP
Now that the economy appears to be on a slow path to recovery, some of the larger national banks have started to release themselves from the grasp of the federal government by repaying bailout loans given them last year. Bank of America® today announced that it plans to pay back an additional $713 million by November 16th, bringing its total repayments of 2009 to $2.54 billion.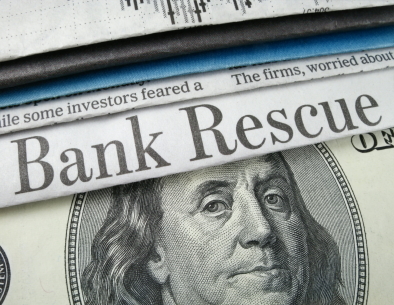 The Tip of the Iceberg
This latest repayment still only represents a small percentage of the $45 billion that the Treasury has given the bank over the past two years under the Troubled Asset Relief Program (TARP). While repayment is a good sign that the economy has regained some stability, the government is being cautious with who it allows to start the repayment process. The main concern is that in their enthusiasm to regain control of their companies and escape the government regulations that came attached to the TARP funding, these institutions will overstretch their ability to pay and put additional strain on the banking system. Banks wishing to repay are required to undergo rigorous "stress tests" that ensure they have enough capital to pay back the loans and still function.
Payback Time
The repayment of TARP funds is generally achieved by paying dividends to the preferred stock shareholders, in this case the U.S. Department of Treasury. The dividends, scheduled to be payable on November 16th, range from $312.50 to $500 per share for Series N, Q and R stock, which are the shares related to the government investments.
There was some initial controversy over Bank of America®'s use of the TARP funds, especially surrounding the details of their use in purchasing Merrill Lynch at the end of last year. This is believed to be a contributing factor in the recent announcement by CEO Ken Lewis that he plans to retire at the end of the year, rather than seeing the bank through to the end of the repayment process.
Ask a Question