TD Bank Releases Official Statement in Response to Website Glitch
After a week of ups and downs, TD Bank has changed their homepage to address customer concerns. Their official message reads:
"We are experiencing delays in updating certain account transactions which has impacted some of our Customers. Across the organization, all hands are on deck to resolve these issues, and get back to business as usual. From Maine to Florida, our employees remain focused on helping our Customers through this period."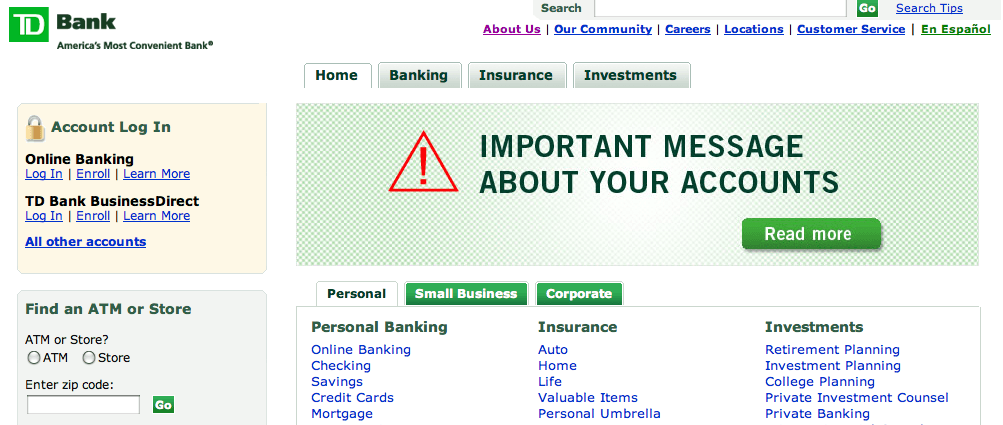 We sincerely apologize for the inconvenience this has caused and we thank you for your patience and understanding. Rest assured, your accounts are safe and secure.
We're here for you. Please visit your local TD Bank store and speak with a Customer Service representative, or read our frequently asked questions for more information.
My Bank Tracker will continue to post regular updates on any changes that occur. Click here to read the message on the TD Bank website.
Ask a Question