Bank of America Launches "CashPro Online" Business Banking Channel
After a great deal of research and investment into the specific needs of its commercial and corporate clients, Bank of America® has announced a new product that provides a single point of access for business clients which enables them to run the core of their business more efficiently and easily.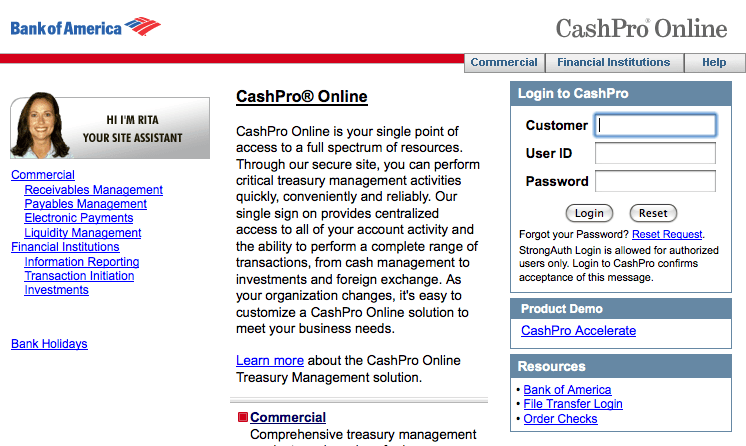 Next Generation of Online Business Banking
CashPro Online will allow Bank of America®'s corporate clients to access global treasury, debt, cash management, investments, trade finance, foreign exchange capabilities and a variety of other financial capabilities at any time, and from anywhere. The channel will also provide an online payments hub, which aims to greatly speed up transactions to improve efficiency and profitability.
In addition, the new intuitive and integrated design provides real-time feedback and instant client support via email, chat and mobile alerts, and will be able to be tailored to fit the specific needs of the client. Similar to the Virtual Remit Service offered by Chase, CashPro Online will provide an integrated digital lockbox in order to expedite the remittance process and give businesses access to their assets as quickly as possible.
Customizable
One of the biggest benefits to CashPro Online is that is is completely customizable through the online desktop, allowing business to tailor the service to the specific need of their business and industry. As a businesses needs changes, they can update their profile in real-time, allowing CashPro to adjust to the clients needs as they grow and change.
CashPro Online is the result of a multi-million dollar targeted investment and was developed specifically for the needs of business banking with input from an advisory council of 19 clients. It is expected to become available to new clients and clients who use a pre-existing version of CashPro by November, and to all clients in 2010.
Ask a Question