Reaching Out To the Country's Unbanked Population
In urbanized places, we often take it for granted that we can always find an ATM or a bank branch just around the corner. As difficult as this may be to imagine however, there are still large areas where majority of the residents do not have any bank accounts and are relying on local check cashers and payday lenders to cash their paychecks, most of which are charging sky-high fees for their financial services.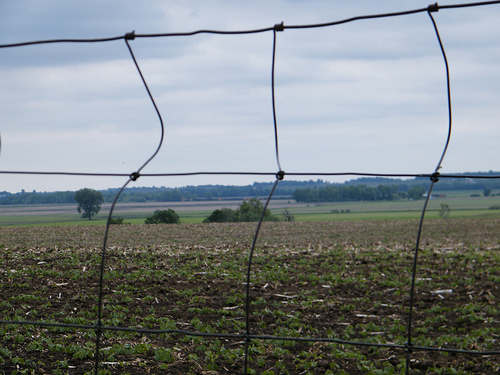 Much Madness
Getting to know the unbanked
Often referred to as the "unbanked" or "underbanked" (for those who have the basic savings or checking account but make little use of it), members of these communities often belong to immigrant communities and the lower-income bracket, and usually suffer from geographic and trust barriers to banking. This group can in no way be considered a small one. A survey made by The Center for Financial Services Innovation in 2008 approximates that a staggering 40 million American households or 106 million individuals are unbanked or underbanked.
Common issues against banking
With such a large chunk of the population choosing to remain unbanked, one can't help but wonder what their reasons could be.
One of these is the culture difference. Among those who make up the bulk of the unbanked group are immigrants who are simply unaware of how savings or checking accounts work, having had no previous experience with banking in their respective countries. Another reason is the lack of transparency of most banks about their fees. Many of these individuals choose to pay the costly upfront fees some lenders or cashers charge, some reaching up to 10% of the amount cashed, rather than put their money in a bank where they don't know how much the bank may suddenly debit from their account in fees.
While these individuals may think that maintaining bank accounts are only for those who earn more and in general, are better-equipped in handling money, their lack of financial literacy is actually costing them more than having an account would. Not only are they hit with high fees for services that most banks offer at no cost at all such as cashing checks or paying bills, they also fail to build their savings and establish a credit history.
The rise of hybrid financial service centers
It's a good thing that banks and a new breed of financial service providers are slowly recognizing the potential of tapping into these communities and finding ways to cater to these unbanked consumers. In the same research that estimated the number of unbanked individuals, there were also responses from 685 of the 1,300 banks surveyed, with 53% saying that they now conduct financial education sessions in some of these areas, and 25% claiming that they are already devising marketing strategies aimed at the unbanked.
Many of these newly-evolved financial centers attempt to combine the convenience of the typical check casher minus the high fees, and the variety of services previously only available in banks. Wal-Mart for instance, has already opened over 1,000 Money Centers across the US which offer cashing services at a low-cost flat fee of just $3 per check, plus wire transfers and bill payment facilities. Pay-O-Matic, another check-cashing service that has over 100 outlets in New York City, came up with a debit card that offers interest on the unused balance.
Conventional banks tapping into the unbanked market
In the same way, mainstream banks are also now actively looking into this market as well as a revenue source and an avenue for growth – growth that is getting to be harder to achieve in the traditional markets. Over the last eight years, Wells Fargo has opened accounts for more than 1 million Mexicans living in the US, accepting the Matricula Consular identification cards issued by the Mexican consulate as an acceptable form of identification. Key Bank also hopes to get some of these unbanked individuals to open a regular savings account by starting an affordable check cashing service. Chase Bank and Citibank are two other banks who too are participating in various programs aimed at reaching out to the unbanked populace.
Ask a Question