U.S. Bank Survey Highlights What Kids Save For
To understand what today's kids are savings for, U.S. Bank surveyed 1,500 of its customers between the ages of 5-12. Along with the survey U.S. Bank wants kids to learn the importance and discipline of saving from a young age. Each month the "What Are Kids Saving For?" contest awards $100 to 25 kids between the ages of 5-12 for saving towards their goal.
This past money 25 kids across the country were awarded $100 towards an assortment of goals. The Top Ten Things Young U.S. Bank Customers are saving for are: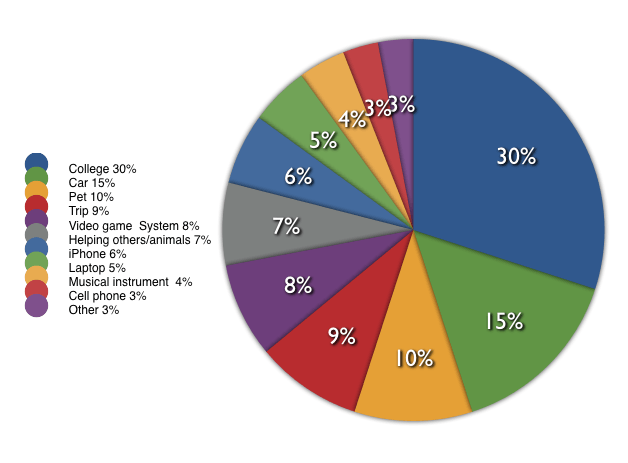 To be eligible, kids must have a U.S. Bank Savings account.
How to sign your child up:
Get your "What Are Kids Saving For?" entry form at any U.S. Bank branch.
Kids are asked to write about or draw what they're saving for and explain how they plan to reach their savings goal.
Once completed, return the form at your local U.S. Bank branch.
Official promotional page can be viewed by clicker here.
Ask a Question