American Express to End Gift Card Fees
With the new credit card regulations about to begin, American Express decided to separate themselves from the competition sooner rather than later. This past Wednesday (9/30) they did just that, by announcing they would eliminate monthly fees on its all gift cards. Until this announcement, American Express use to charge a $2 monthly fee on all gift cards that went unused for more than a year after purchase, a major issue consumers often complained about.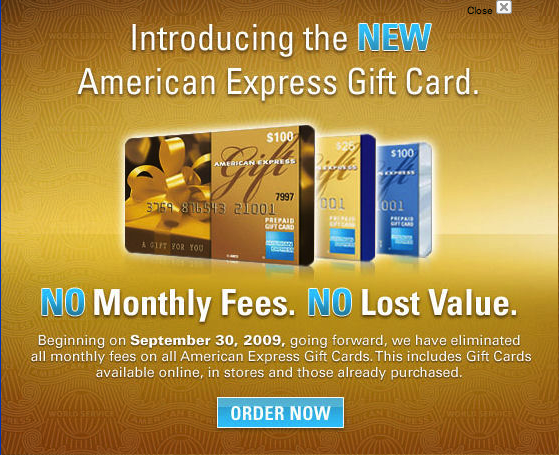 Alpesh Chokshi, president of American Express's Global Prepaid unit, said "Eliminating the monthly fee was now possible because the gift card business had enough scale to remain profitable without the fees. The company will continue to make money from the purchase charge, which ranges from $2.95 to $6.95, as well as from its share of transaction fees each time the card is swiped."
The reason for the the $3 – 7 purchase charge is because the gift cards can be used at any retailer that accepts American Express. The gift card business has been extremely lucrative for American Express since they started offering the option in 2004. To date American Express generates more than $1 billion worth of cards a year.
Click here for more information on American Express Gift Cards.
Ask a Question