TD Bank Problems Stabilized, But Not Over Yet
It's been a bad week for TD Bank, and competitors haven't been making it any easier on them. The bank announced yesterday that as of 9:30 a.m., all of its accounts had been updated. However, continued account balance delays, arising from the recent integration of TD Banknorth and Commerce Bank accounts onto the TD Bank system, could continue to crop up as workers hurry to fix the problem.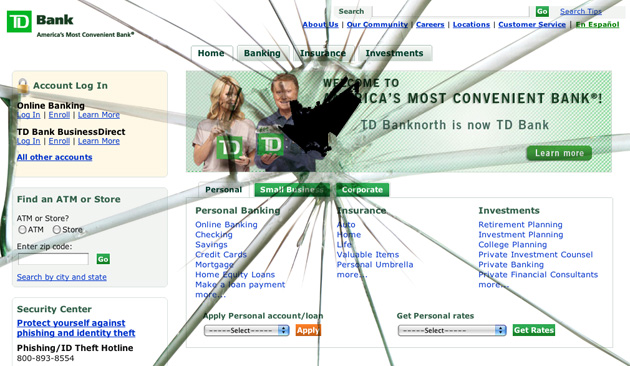 Customers Look Elsewhere
Meanwhile, competing banks have been capitalizing on the swarms of angry TD Bank customers that have been looking to switch this week. Capital Bank released a new promotion the Saturday after the problems at TD Bank began, offering $100 for customers opening a new checking account, although it denies that this was in response to the issues at TD. Other banks have also seen a surge in new customers over the last week, many of which were previously TD Bank customers.
TD Offers Fee Reversals
So far, the attempts by TD Bank to keep its customers from taking their business elsewhere has been limited to a promise that any fees or charges incurred due to the mistake will be refunded. However, this alone may not be enough to keep customers interested. If the bank continues to have problems, it would not be surprising if they started to make more aggressive offers to keep the customers it has, and compete with the banks that have capitalized on the recent difficulties.
Ask a Question