Will Regulators Veto the New Bank of America CEO?
As Bank of America® starts its search for a new CEO to replace Ken Lewis, who steps down from the post at the end of this year amidst a flurry of rumors and controversy over the banks acquisition of Merrill Lynch, a question has been raised over whether or not the federal government will have any say in who the new bank leader will be.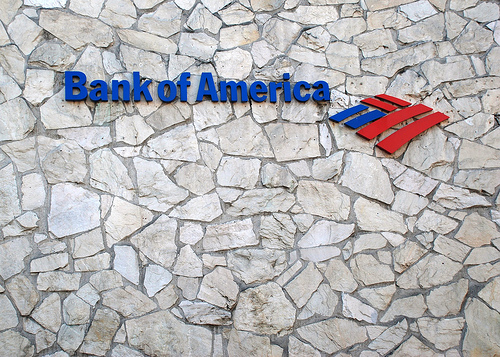 by James Callan
Too Big to Fail
Bank of America® accepted approximately $45 billion dollars in Troubled Asset Relief Program (TARP) funds over the past two years. As one of the banks designated as "too big to fail," the Bank has been under a lot of political pressure from regulators to make sure that it follows the safe banking practices that come as a provision of TARP fund acceptance. Now that the Bank's board of directors has started the process of searching for a new CEO, there are some that wonder how much influence the government will hold over the final decision.
Bank of (and by) America?
Due to the large amount of taxpayer dollars tied up in Bank of America® right now, it is reassuring that our government and federal regulators are keeping a close eye on who will guide the bank through what we hope is the tail end of the recession. However, some worry that this is exactly the kind of socialized banking system that everyone was worried a federal bailout would cause. With politics mixed up in the appointment of the CEO of one of the largest banking institutions in the country, it is understandable that others in the private banking sector are wary of similar federal encroachments on their company decisions. Currently the hiring committee does not contain any outside members, but this does not mean that it is beyond the watchful eye and influence of federal lawmakers and regulators. The Committee says the majority of candidates are in-house, although some outsiders and interim candidates may be considered.
Of course, Bank of America® is a very unique case, with a high level of government support and a retiring CEO who has recently been under a great deal of criticism for his handling of the company. In such a case a government veto of questionable CEO appointees seems reasonable, but if federal money continues to buy ownership interest in private banks, board members soon may be wondering who will have the power to veto company decisions made by the government.
Ask a Question