US Bank Acquires Bond Trustee Business from First Citizens
US Bancorp announced this morning that it has completed negotiations on a deal that transfers all Bond Trustee Business of the Raleigh, NC based First Citizens Bank to US Bank. Although the details of the deal are not being disclosed, after the acquisition US Bank will have $2.4 trillion in assets under administration, 725,000 bondholders and over 114,000 client issuances.
Bond Trustee Business
Bond Trustees are financial institutions that are appointed by a bond issuer to enforce the terms of the bond. This means that the bank is in charge of the administrative duties concerning the bond, such as collecting interest payments and paying these to the bondholders. However, it also means that in the event of a default on the bond, it is the responsibility of the bond trustee to protect the interest of the bondholder. By acquiring the Bond Trustee business of First Citizens, US Bank accepts both the benefits and responsibilities of the current bonds that had been admi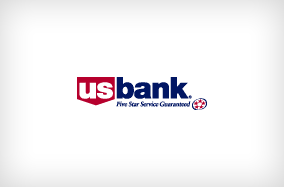 nistrated by First Citizens Bank.
A Growing Bank in the South
In the case of US Bank, the move to purchase bond trustee business in the southeast demonstrates the bank's expanding presence to the region, where it has existing bond trustee commitments in South Carolina, Virginia and at other locations within North Carolina. Both US Bank and First Citizens have ensured their clients that the transition will be seamless and will not disrupt normal operations. US Bank promises its new bondholders the same high quality service that its existing customers enjoy.
First Citizens decided to exit the bond trustee business to focus on its other strengths in its institutional business. US Bank has a well established record in the business, and has stated that the increase in bond trust activity is part of its strategic growth strategy, employing the latest technology and highest quality customer service to attract both new individual and corporate clients.
Ask a Question