Major Banks Declare positions ahead of New Credit Card Laws
Bank of America® and Wells Fargo in separate and very different announcements declared their position on credit card rates ahead of the new Credit Card Law. The new Credit Card Laws which are scheduled to take effect by February of next year (2010) aims to impose stricter regulations and a more transparent policy regarding how Credit Card companies offer their services.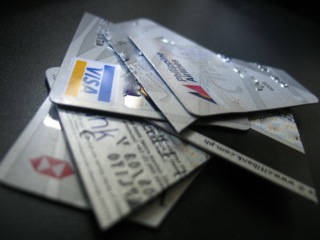 The House of Representatives Financial Services Committee was scheduled to conduct a hearing on whether to move the new law to an earlier date. Lawmakers are proposing it to be moved as early as December 1 of this year. These as several of their constituents have been complaining of banks raising interest rates and changing their policies ahead of the February deadline.
Bank of America®: No Credit Card Rates Hike Ahead of Law
The North Carolina-based bank on Tuesday announced that it will not be increasing its credit card rates. In a letter dated October 5, 2009 Bank of America® explicitly expressed their intent not to raise credit card interest rates to House Representative Barney Frank, Chairman of the House Committee on Financial Services.
"In light of the concerns expressed to us by our customers, Bank of America® will not implement any change in terms (risk or economic based) re-pricing of consumer credit card accounts between now and the effective date of the CARD Act. We believe that this is the responsive to the concerns we have heard and is consistent with other consumer oriented policy changes we have made recently, like giving customers much more control over the risk of incurring overdraft fees and substantially limiting the application of those fees." -John Collingwood, Director, Federal Government Relations, BofA
This is definitely a welcome statement for the millions of Bank of America® credit cardholders. BofA earlier announced that it will also stop automatic enrollment of their customers in overdraft protection services, a move which has caused widespread complaints from their customers. In an email released by BofA Spokeswoman Betty Riess said the decision not to raise interest rates "is consistent with other consumer-oriented policy changes we have made recently."
Wells Fargo to Raise Credit Card Rates
In a move seen as anticipation to upcoming policy changes brought about by the New Credit Card Laws, Wells Fargo has announced that it will be raising it rates by November 30. This is one day ahead of the proposed December 1 date being worked in congress.
A company statement said that, "We delayed our decision in hopes that the business environment would change. We took this action at this time in order to continue offering our credit card products to the greatest number of customers possible and keep credit flowing."
Better Services for the Future
Prior to these announcements banks have already made policy changes regarding credit card use. Last August, Bank of America® and Chase bank already changed fixed-rate cards to variable rates in response to wide-ranging changes with the New Credit Card Law. Discover Bank changed their fixed-rates to variable rates earlier this June.
The banks previous moves have dampened the meaning of these new announcements. The fact is that the New Credit Card Laws which are scheduled to take to take effect would have sweeping changes in how banks deal with their customers.
In a release, Democratic Sen. Chris Dodd urged other banks to follow Bank of America®'s lead and pledge not to raise rates any further until the law takes effect.
"This Congress has made it clear that abusive credit card practices are no longer acceptable," Dodd said.
Ask a Question