Online banking has quickly become an integral part to our banking experience. A recent study by the American Bankers Association (ABA) has shown that 25% of banking customers prefer to do their banking online, more than any other method. (ABA) To acknowledge this trend, we have surveyed the thousands of banking sites in our database, and selected those that present the most accessible and easy to use online banking websites.

Discover Bank
Discover's site allows you to input your own deposit amount and term length to see how their rates measure up to the "national average."
Key Feature(s): Current rate, savings calculators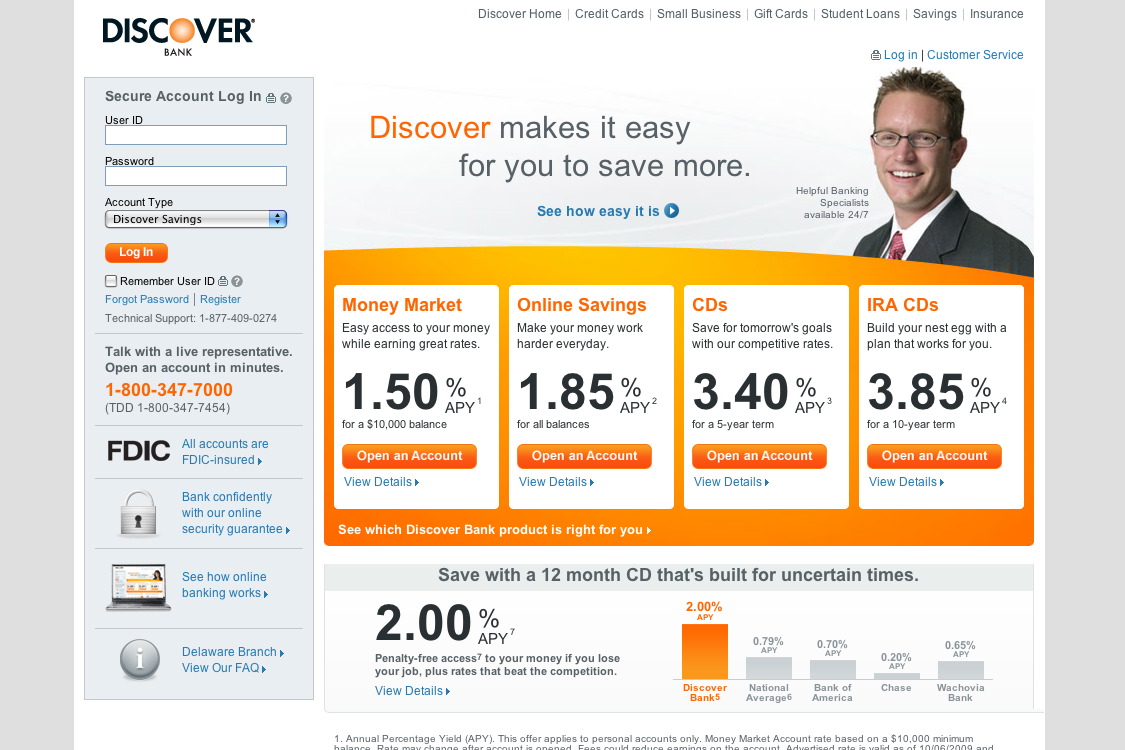 State Farm Insurance
State Farm makes it easy to navigate rates for all of its products, and gives you the option to apply for many different accounts quickly and easily online.
Key Feature(s): Online application, Claim center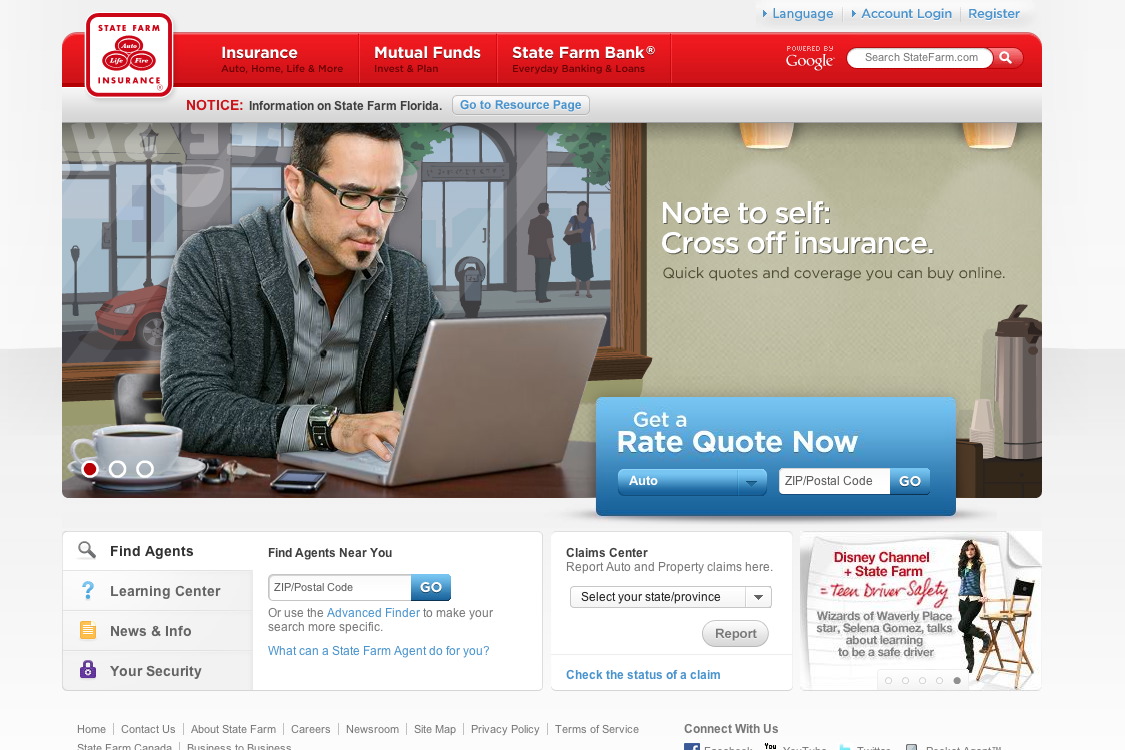 USAA Federal Savings Bank
USAA is one of our most well-reviewed banks, with a 4.4 star MBT rating. Its website reflects this, with a friendly interface and extensive personal finance advice for customers.
Key Feature(s): My Financial Assesment (USAA customers only), advice center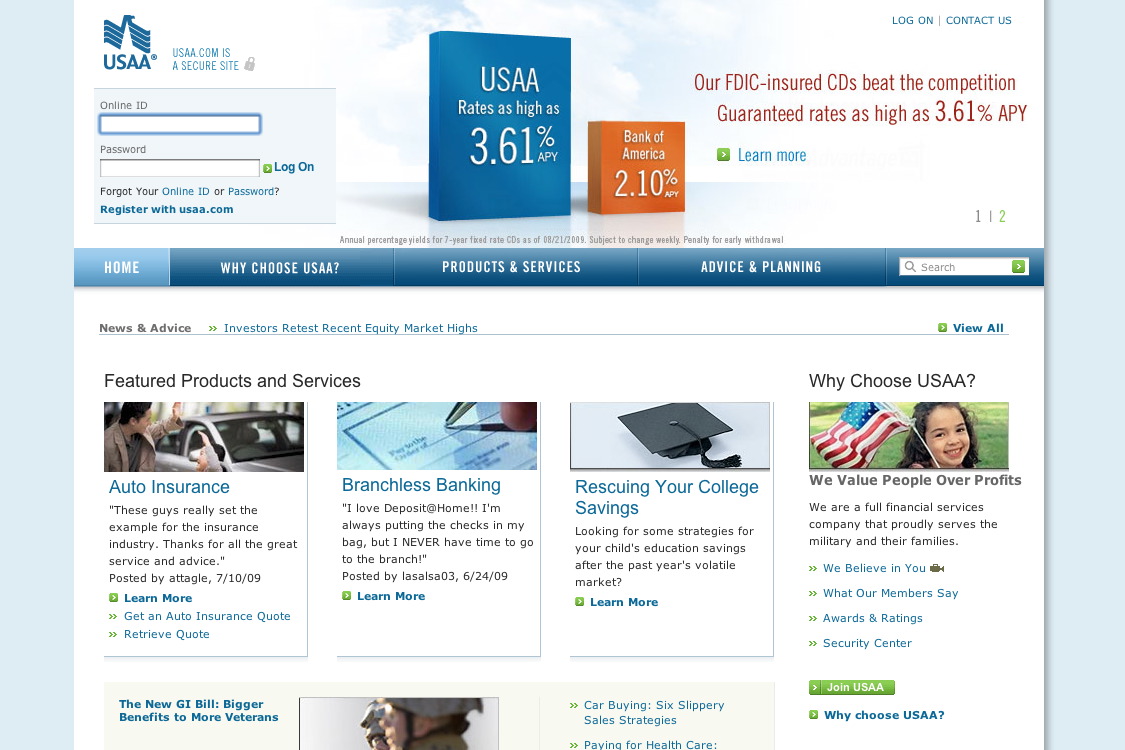 Ally Bank
Ally has a great site that provides easy navigation of its products and rate comparisons, as well as access to your own account and easy account opening for new customers.
Key feature(s): Up-to-date rate comparisons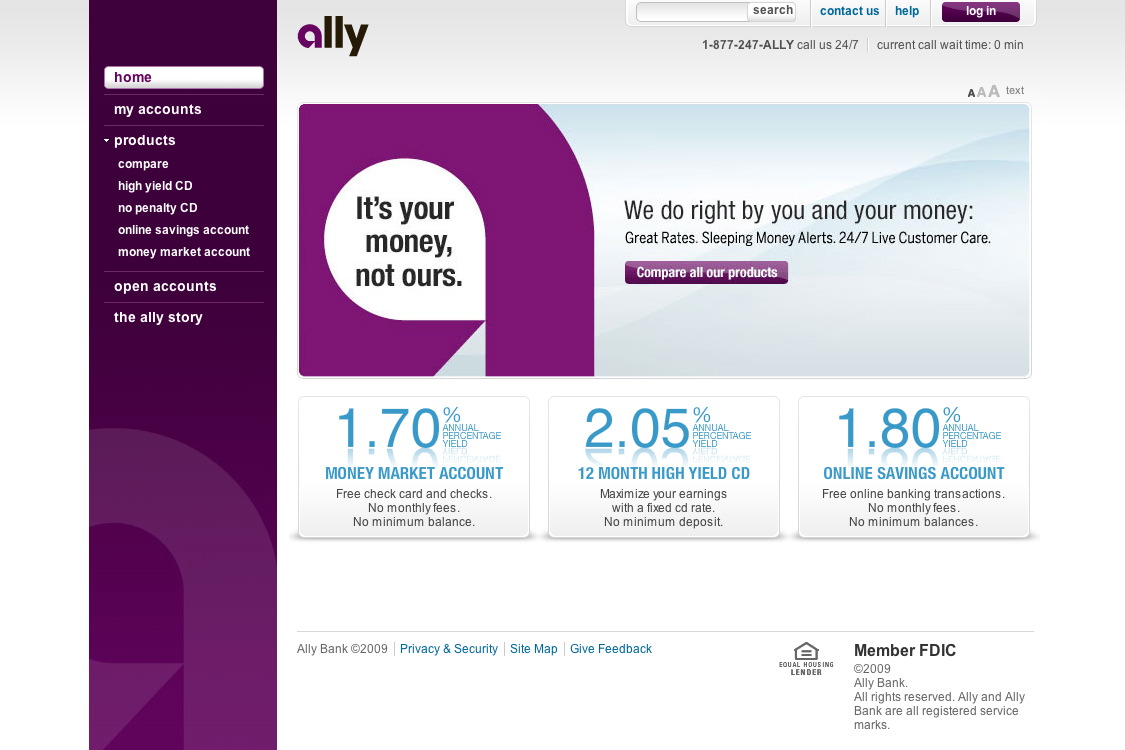 Integra Bank
Integra Bank has a aesthetically pleasing, easy-to-use interface as well as great features like Worksheets, downloadable forms that help you organize everyday information and finances.
Key Feature(s): Worksheets, User friendly navigation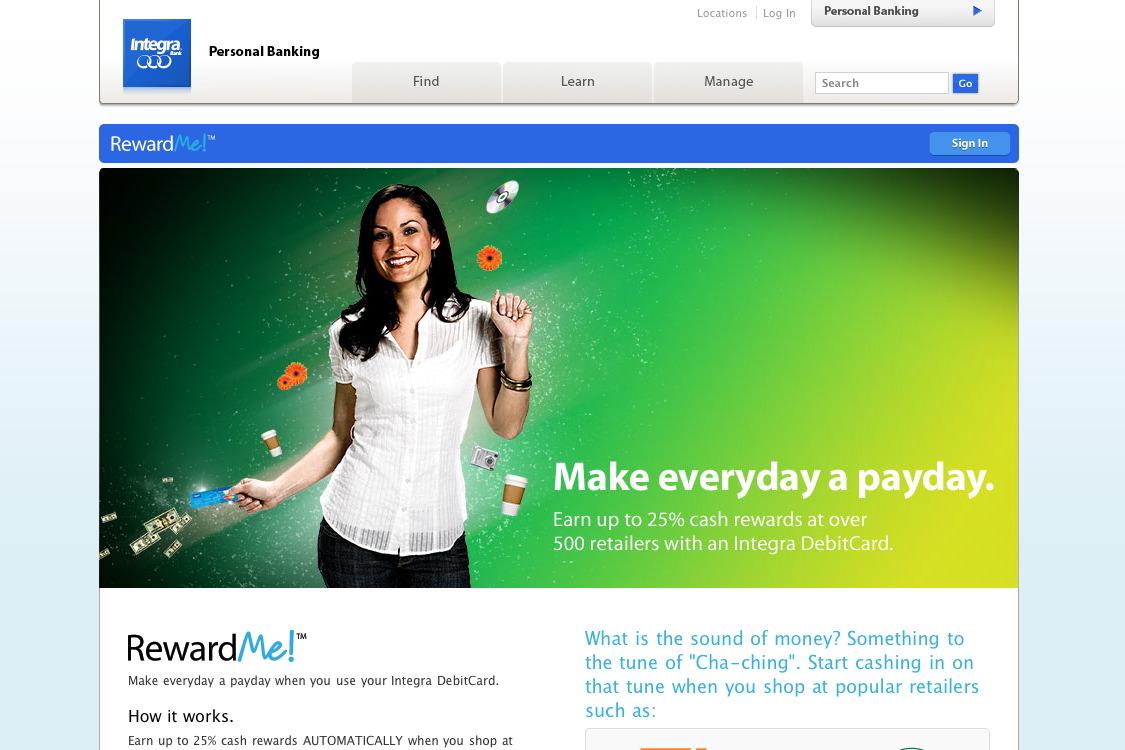 Citizens Bank
This newly designed site provides a great Help Me Choose feature that gives advice on the best product to suit your banking needs, as well as easy tabbed browsing.
Key Feature(s): Help Me Choose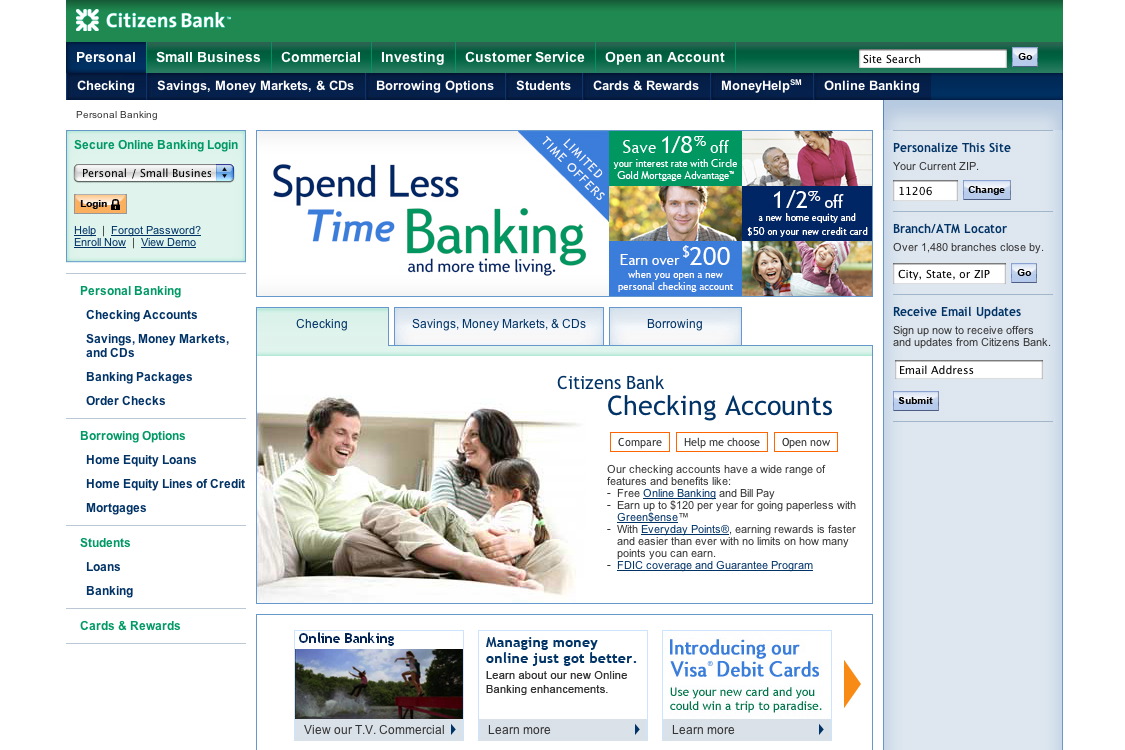 E*TRADE
E*Trade started as an online investing website, and still offers great investment advice in addition to its banking services. It provides a convenient breakdown of its rates by product right on the banking homepage.
Key Feature(s): Investment planners, Rate Tables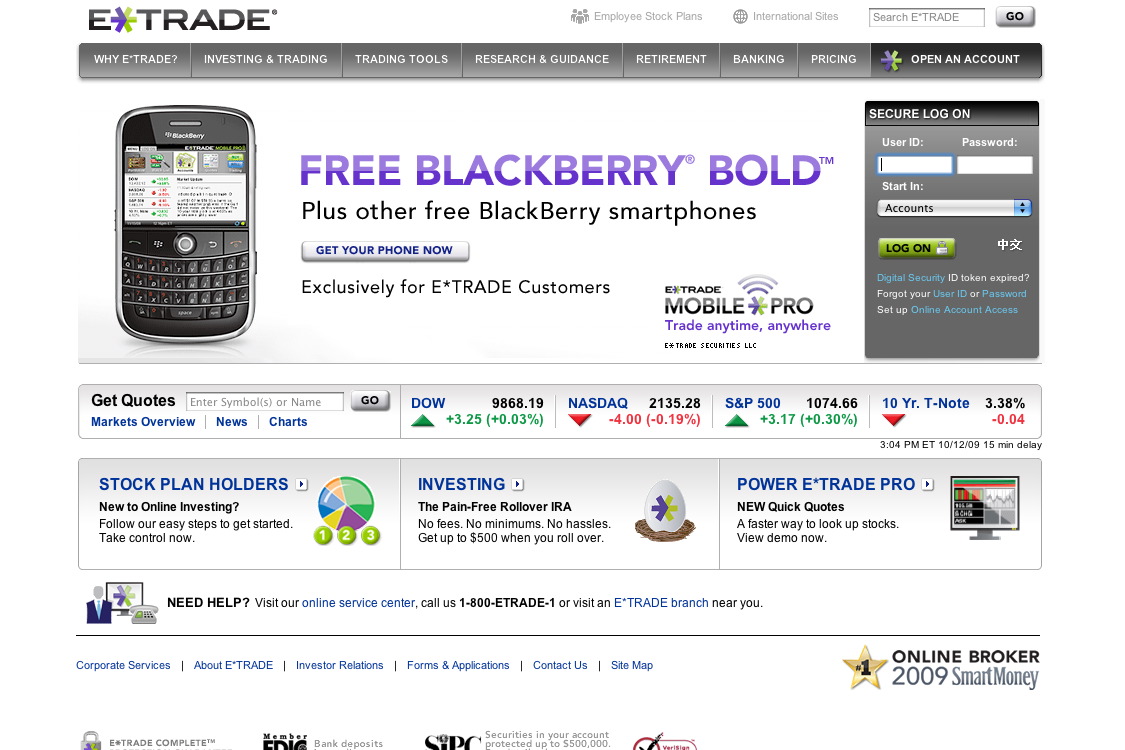 EverBank
This bank's website dedicates a whole section to financial research and planning, including calculators, rates, and even foreign currency exchange rates.
Key Feature(s): Research & Planning section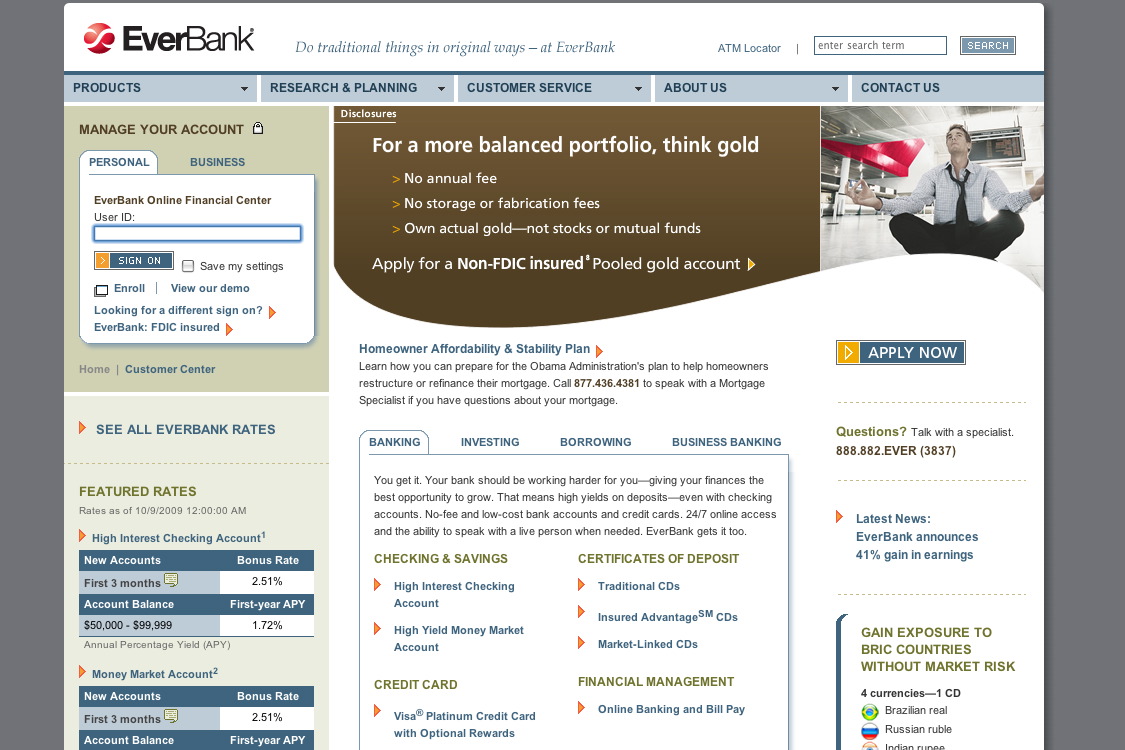 Nationwide
Nationwide shows you a big display of its lead offer right when you open the page, and has a Compare Rates tool that gives you great advice on what product is right for your needs.
Key Feature(s): Comparison tools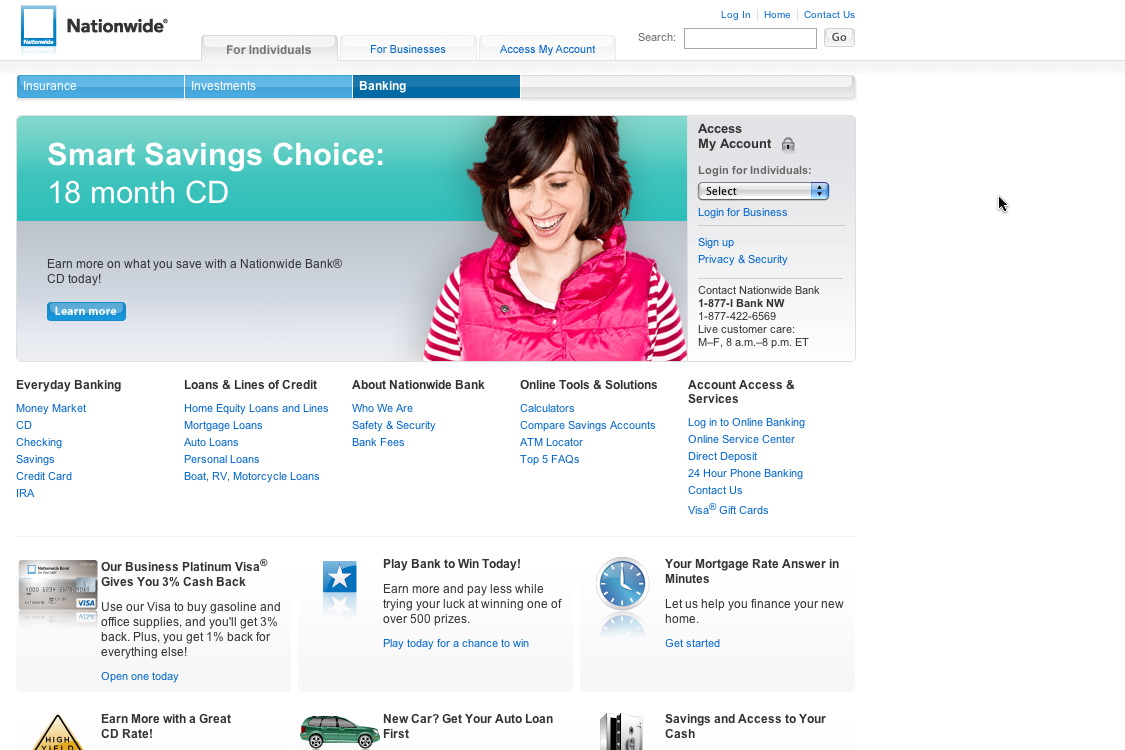 Dollar Bank
Dollar offers an accessible site with clear links to all of its products, as well as a tool that watches specific interest rates and emails them to you.
Key Feature(s): Rate Watch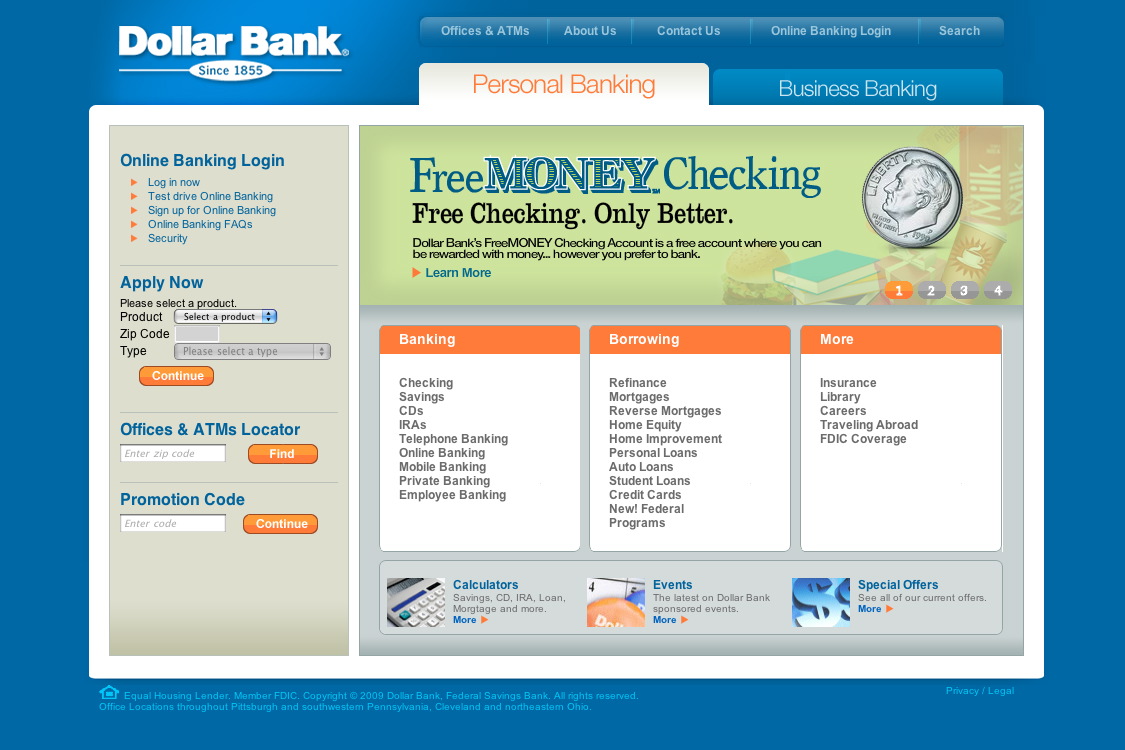 If you know of any other banks with great websites, give them a review or send us an email. We'd love to hear your suggestions.
Ask a Question