JPMorgan Chase Reports Stellar 3rdQ Earnings Will Other Wall Street Banks Follow Suit?
For some of the country's largest banks, it's almost as though the financial crisis that brought the country to the brink of depression never happened. Only a little over a year after, Wall Street is once again abuzz with life as giant banks turn in their report card for the past quarter, and expectations are high that most of them will have passed the past difficult months with flying colors.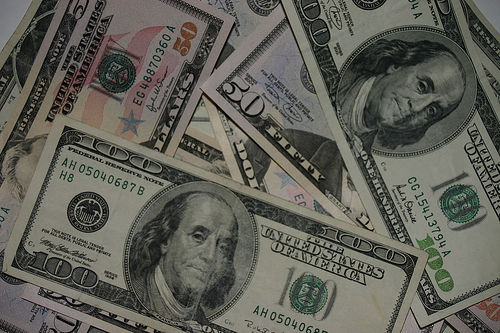 skettalee
Chase First to Reveal Income
On top of the list and apparently, of their game, is Wall Street powerhouse JPMorgan Chase. Releasing their results ahead of other banks, the bank reported high earnings yesterday, declaring close to $3.6 billion in profits for the July to September 2009 period. The bank attributed the boost in profits to its strong showing in the investment banking arm.
But while Chase has safely regained its footing in the financial industry, Chairman and CEO Jaime Dimon is still quick to point out that loan losses are still expected to remain high and even keep on rising. "Credit costs remain high and are expected to stay elevated for the foreseeable future in the consumer lending and card service loan portfolios," said Dimon.
As a matter of fact, the bank also revealed that despite their remarkable showing in profits and growth in other lines of business, the continued bleak scenario in consumer loans has prompted them to set aside an additional $3.99 billion for possible losses in home loans, and $4.97 billion for credit card losses that are expected to go higher in the next few months. The bank's outlook for the consumer market remains at best, vigilant. "While we are seeing some initial signs of consumer credit stability, we are not yet sure if this trend will continue," Dimon expressed in a statement.
DOW Surges Past 10,000, Bank Stocks Rise
Chase's revelation of its better-than-expected results acted as a trigger for a buying frenzy at Wall Street. The Dow Jones industrial average went up 144.80 points, and for the first time this year crossed the 10,000 threshold. Further, stocks of the nation's top 4 banks also rose following the announcement. JPMorgan Chase led the gainers going up by 3.5% to $47.19, followed by Bank of America® which shares grew by 3.2% to $18.48. In the meantime, Citigroup's shares also rose 3.3% to $4.99, while Wells Fargo, another bank expected report more-than-decent revenues for the past quarter, also benefited from the Wall Street rally with its shares rising by 1.6% to $30.53.
What about Main Street?
While Chase is big enough to withstand the troubles that hound the consumer credit market, sadly, only a handful of them are able to do so. For the country's 7,000 or so smaller banks, it is an uphill battle. Unlike the giant banks who can look to other business lines such as investment banking for alternative sources of revenue, these smaller banks rely solely on traditional banking methods and products. The more customers falling behind on payments and filing for bankruptcy, the more difficult it is for the bank to recoup its losses.
Already, 98 of these small banks (and even two or three relatively bigger banks) have failed and more are expected to do the same. Federal Reserve Governor Daniel K. Tarullo said before the Senate Banking Committee Wednesday that "the banking system remains fragile," and that the small banks have yet to see "notable improvement in earnings or condition since the crisis took hold."
Ask a Question