Why Is It So Easy to Switch Banks?
There will always be a voice coming from a customer who had an unpleasant banking experience. Sometimes, all it takes is one unpleasant experience that will dissuade a loyal banking customer of many years from continuing to use their services. Closing a bank account is often regarded as a simple process but for some, it adds to the discontent towards the bank when the account closure itself is a horrendous experience. On the other hand, opening a bank account is almost always easy, simple, and quick.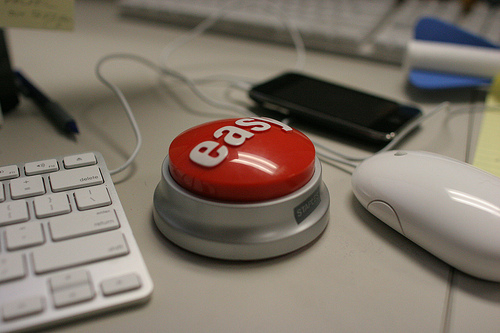 fightingsquid
Whether you are an unhappy customer or looking for a certain financial service, switching banks should be a very smooth process and it only takes minutes of your time.
In search for the best deal
The public is constantly bombarded by marketing and advertising that makes certain financial vehicles from banks very enticing. Banking customers tend to look for the best deals, perks, and features, which often include high savings interest rates, online bill pay, cashback/rewards, and low loan interest rates. Applications are easily accessible through snail mail or a click of an online ad. With all these tempting offers presented in front of potential customers every day, it is obvious how banks have made it simple for anyone to switch to them. It has become so easy to open a new personal bank account or apply for a new credit card that before we know it, we have 3 savings accounts, 3 checking accounts, 8 credit cards, and 2 mortgages.
Besides being offered great financial products, there are many other reasons why consumers are switching banks. The convenience, customer service, and trust in a bank are very important. But lately, problems with fees have been the top reason for consumer unhappiness, which adds another reason for switching banks.
According to the J.D. Power and Associates 2009 Retail Banking Satisfaction Study:
"…the study finds that only 35 percent of customers say they are highly committed to their retail bank in 2009… The study finds an increase in problems experienced by customers in 2009, as 15 percent of customers reported a problem in the past 12 months… Among customers experiencing a problem, the most frequently reported issue deals with fees, with 46 percent of customers reporting a problem in 2009."
In addition to the many driving forces instigating the need to switch to a different bank, signing up for a new personal bank account has become very easy. Major banks like Chase, Citibank, and Wells Fargo and many smaller banks provide switch kits. Switch kits consist of a few forms that can be filled out so that changing banks is a hassle-free process. It provides forms that could be used to change direct deposits, automatic payments and transfers, and to close an old bank account. If a bank doesn't have a switch kit, just open a new account online, redirect all direct deposits and automated payments and transfers, withdraw the remaining balance on the old account, and tell the bank to close the account.
Switching banks doesn't require walking into a local branch anymore. Everything can be done in the comfort of home with a computer or maybe, sometime in the future, with just a cell phone.
Ask a Question