Everybody seems to hate overdraft fees. Over the last few months, we have seen thousands of consumer complaints about this "service," in which banks offer you the ability to withdraw more money than is available in your account, for a fee. Many of these complaints revolve around the fact that this option is automatically added to your account, and so people aren't aware that this is happening until they get their monthly statement and are stuck with extra charges. In order to rectify this, some banks now offer customers the ability to "opt-out" of overdraft coverage for their accounts.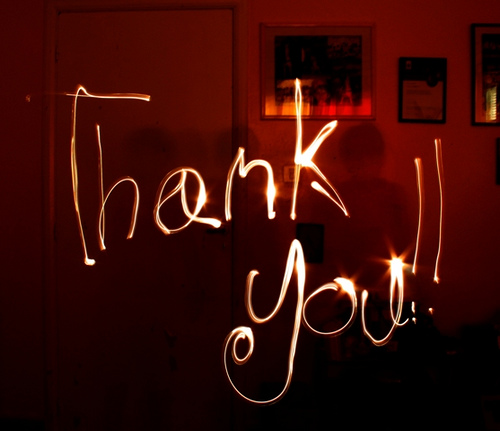 Nessims
Changes in Overdraft Policies
Heeding the complaints of their customers, the larger U.S. banks have recently made some changes to their overdraft fee policies (see "Chase and Bank of America Offer Relief from Overdraft Fees" and "Wells Fargo Jumps on the Overdraft Elimination Bandwagon.") But so far, Bank of America, US Bank and BB&T are the only banks to openly offer their customers the option of completely eliminating overdraft fees from their account. Chase hopes by early 2010 to offer new customers the ability to only receive overdraft coverage if they "opt-in" when opening a new account, but so far do not offer customers the ability to get rid of overdraft coverage.
How to Opt-Out
It may be possible to opt-out of overdraft coverage at any bank, but most banks do not make the process easy. Though the exact process of opting out of the service is not yet a simple one at any bank, US Bank and Bank of America have made it clear to both their customers and employees that the service is now completely optional, which makes the process much smoother.
US Bank – so far you are only able to opt out of overdraft services at your local US Bank branch; telephone banking and online banking representatives will not be able to do it for you. However, when opening an account or talking to you teller about an existing account, simply mention that you would like to decline overdraft coverage services and the next time you try to spend more than is in your account, your card will simply be denied.
Bank of America – although you cannot yet opt out of overdraft protection online, Bank of America does allow you to opt out of the service over the phone; simply call the banks customer service line at 1-800-622-8731, and follow the instructions to talk to a customer service representative. Tell them that you would like to opt out of overdraft coverage, and after verifying your account information they will take it off your account. You can also do this at your local Bank of America branch. (Starting July 2010, new customers will be given the option of overdraft coverage when opening an account.)
BB&T – BB&T also lets current customers opt-out of the overdraft service over the phone. Call 1-800-226-5228, and tell the customer service representative that you no longer want overdraft coverage on your account. You can also do this at a local BB&T branch.
Its that easy! Just a few simple steps, and your overdraft nightmares are over. Now of course this doesn't mean that you can just go swiping your debit card with reckless abandon; even without overdraft coverage, attempting to take out more money than you have in your account can cost you an non-sufficient fund (NSF) fee, more commonly known as the "bounced check fee," which can be just as expensive as overdraft. The bank has the right to charge you this fee even if they don't approve the transaction that overdrew your account, so you may get the double whammy of not having the money go through and being charged for it.
Most of all, make sure you are assertive when trying to opt out. Banks make a lot of money off of overdraft charges, and so do not make it easy for you to get rid of the service. But it is an optional service, and even though US Bank and Bank of America are the only banks that officially offer the option to get rid of the service, if you are willing to spend some time talking to customer service, you can most likely get your bank to get rid of overdraft coverage on your account as well, even if it requires some extensive paperwork signing.