More Relief for Consumers: Senators Now Look to Curbing Bank Overdraft Fees
Next to credit card interest rate hikes, late charges, and annual fees, bank overdraft fees are next in the long list of payables that consumers are being burdened with these days. And again, the US Senate is not turning a blind eye and deaf ear to these consumer concerns.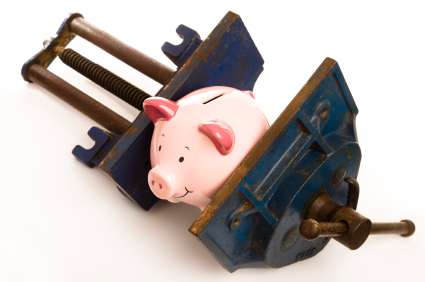 Senate Banking Committee Chairman Chris Dodd, along with four other Democrat senators, last Monday introduced a bill purposely aimed to protect bank depositors who overdraw their checking accounts from having to pay excessively high fees.
It can be recalled that only last month, banking giants led by Bank of America®, Chase, and Wells Fargo, pledged to put a cap on overdraft fees that they are charging customers in response to growing consumer calls. However, the measure put forward by the five senators goes well beyond what the banks have volunteered to do. If the proposed legislation goes through, banks would be asked to limit the fees charged to just one per month and only up to a maximum of six overdrafts per year.
Banks are further required to first seek the concerned depositors' permission to cover checking account purchases, either through debit card or check, which would bring their account balances to negative status. This means that overdraft protection should not be an automatic facility, but a service that the customers' themselves would have to choose to opt in.
The proposed bill also specifies that the amount of the charges should be "reasonable" and "proportional" to the costs of overdraft processing. "Banks should not be trying to bolster their profits at the expense of their customers," said Sen. Dodd in a statement.
Another aspect in overdraft processing that the bill aims to put a stop to is the banks' common practice of posting the largest transactions first, as this method is reported to generate the highest overdraft costs. Banks are expected to make around $27 billion this year in overdraft protection fees alone.
In the meantime, responding to this proposed legislation, head of the American Bankers Association Edward L. Lingying cautioned that Dodd bill could have adverse effects on both banks and consumers. Mr. Lingying expressed in a statement that "It is the equivalent of saying that drivers can only be hit with one speeding ticket per month no matter how fast they drive after getting the ticket."
Ask a Question