Small Businesses Give the Thumbs-Up to TD Bank
According to a study conducted by J.D. Power and Associates, a significant factor in increased satisfaction for small business customers is relationship management. And as far as small businesses are concerned, TD Bank has got it.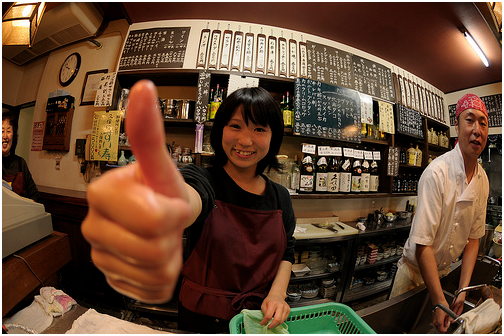 Small Business Satisfaction
Among national banks, TD Bank earned the highest rating for small business satisfaction for the third straight year. This finding was gleaned from the responses of over 7,200 small businesses nationwide with annual revenues of $100,000 to $10 million, which were surveyed by J.D. Power last July and August. In the survey based on a 1,000-point scale, TD Bank garnered a score of 740.
The results of the survey also reveal other data and relevant information about small businesses' key concerns when it comes to their bank dealings, especially in today's tight credit environment. Among these are:
Banks that provided a dedicated account manager for these accounts scored higher satisfaction points, particularly when that manager exhibits a deeper understanding of their business. At present, however, only about 54% of small businesses have been assigned their own account manager.
With stricter credit rules, close to one-half or 48% of small businesses foster a negative outlook about the economy, and customers remain generally dissatisfied with credit availability.
Of the business owners who applied for a loan for the past six months, 67% were required to come up with personal guarantees. This is way above the 52% who were asked the same requirement two years ago.
Loan applications made within the past 6 months were processed and approved only after 15.1 days on average, longer than the average 13.1 days it took before.
Customer Satisfaction Generates Financial Gains
Interestingly enough, the study also shows that customers' level of satisfaction plays an impact on the bank's financial gains. On the average, business owners who were highly satisfied with the service they received generated about $4,107 in annual net revenue, or about 20% more of the income from customers who reported less satisfaction.
"The highest-ranking banks perform well in customer service and relationship management with their small business customers, particularly the in-branch experience," said Michael Beird, director of banking services at J.D. Power and Associates.
Following TD Bank in the rankings are BB&T and Huntington National Bank, both with 725 points.
Ask a Question