Bank of America Plans to Sell First Republic Bank
Reeling from mounting losses in the sub-prime mortgage and consumer credit market, Bank of America® is looking to boost its capital ratios by unloading subsidiaries and divisions which are no longer a viable fit in the bank's long term strategies. Yesterday it agreed to sell First Republic Bank, which was bought by Merrill Lynch back in 2007 for around $1.8 billion and serves affluent clients located mostly in California, saying that the bank was not a "core business" for Bank of America®. The buyers, who acquired the bank for around $1 billion, consisted of a group of small private equity firms such as General Atlantic of Greenwich, CT and Colony Capital in Santa Monica, CA.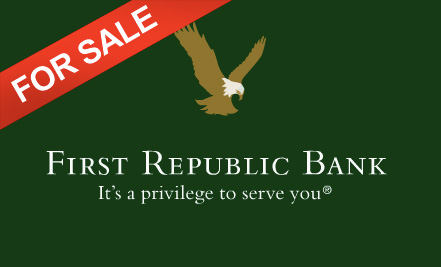 First Republic Bank
First Republic Bank, serving the major metropolitan areas of California and the East Coast, is a private bank and wealth management company offering personal banking, business banking, trust, brokerage and wealth management services. As of September 30th, 2009, the bank had $19 billion in total assets, and was a division of Merrill Lynch Bank & Trust Co. before they were brought in to Bank of America® along with Merrill Lynch last January.
Private Equity Firms Step In
As more banks teeter on the brink of failure, private equity firms are becoming increasingly likely to act as buyers of these troubled assets. This is great news for the FDIC, which usually is appointed as the default receiver of troubled of failed banks, and takes some of the pressure off of its dwindling Deposit Insurance Fund.
However, if a private equity firm plans on purchasing more than 25% equity in a bank, it must be approved as a qualified holding company by the Federal Reserve. This is the case with Starwood Capital Group, which bought 40% of Corus Bankshares, Inc. when it failed earlier this year, sharing the banks failed assets with the FDIC. Colony, which is one of the main purchasers in the First Republic buyout, had also bid on the Corus purchase.
Ask a Question