Chase Targets Philadelphia With Sapphire Campaign
It seems that Philadelphia is not only the sixth largest city in the U.S., but a very affluent city as well. Who knew? Well, it seems Chase was well aware when they made the decision to launch a multimillion dollar integrated marketing campaign targeted at the affluent population of Philadelphia. MyBankTracker.com first announced the launch of Chase Sapphire back in August (article), a card designed to be the ultimate rewards card, due to its extremely detailed customer service and unique features and perks.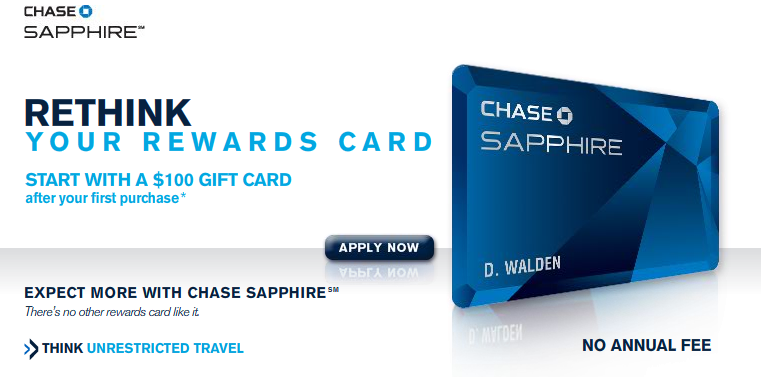 Chase's Comprehensive Ad Campaign
The Philadelphia targeted campaign will reach area residents through a variety of channels, from the daily news to a "domination" of the 30th Street Station. Business travelers and commuters will see kiosks, posters, banners, and graphics, through the end of November. Next time you take a stroll for lunch, make sure to keep an eye out for one for multiple street teams set up to distribute custom brochures of new and notable restaurants in Philadelphia, New York and Washington, D.C.
Expanding on the night life theme, Chase has partnered with a the local magazine Philadelphia, to include monthly advertorials to promote and educate consumers on events taking place in and around Philadelphia, including special benefits available exclusively to Chase Sapphire cardmembers. Along with all the out of home advertising, radio and newspaper print ads are scheduled to begin October 25th and extend into 2010.
Chase Sapphire currently is running a $100 gift card promotion (through points) that you can learn more about by visit our bank deals section or clicking here.
Ask a Question