MoneyGram Fined $18 Million For Consumer Scam Deal
MoneyGram International, Inc., the second-largest money transfer service in the United States with a network of 180,000 Money transfer agents in 190 countries and territories, has be caught looking the other way in a massive scam program in which they allowed their system to be used for fraud.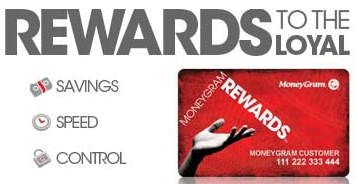 MoneyGram will pay $18 million in consumer redress to settle Federal Trade Commission (FTC) charges which claim that the company allowed its money transfer system to be used by fraudulent telemarketers to bilk U.S. consumers out of tens of millions of dollars. MoneyGram also will be required to implement a comprehensive anti-fraud and agent-monitoring program.
The Charges
According to the FTC, MoneyGram agents helped criminals secure more then $84 million between 2004 and 2008, across Canada and around the U.S. The FTC indicated that the 18 million would be used to help consumers recoup some of their losses. The FTC report also highlighted that during a four-month period in 2007 almost 80% of all MoneyGram transfers of $1,000 or more from the United States to Canada were fraud-induced, according to the FTC.
MoneyGram has since released a statement following the charges going public.
Consumer Education
The FTC has a new Consumer Alert, available on its website, titled "Money Transfers Can Be Risky Business." It includes useful information on how consumers can avoid telemarketing and money transfer fraud, including the following tips. Don't wire money to:
someone you don't know, in the U.S. or in a foreign country;
someone claiming to be a relative in the midst of a crisis and who wants to keep the request for money a secret;
someone who says a money transfer is the only form of payment that's acceptable; or
someone who asks you to deposit a check and send some of the money back.
Consumers interested in the process of redress administration should call 1-202-326-3755.
Click here for the full FTC report.
Ask a Question