Merrill Lynch Global Wealth Management and Bank of America Introduce New My Retirement Income Management Solution
Merrill Lynch Global Wealth Management announced today the launch of the new My Retirement Income management feature that combines Merrill Lynch's Retirement Income Service with the retail banking convenience of Bank of America®. The feature allows customers who are nearing or have started retirement to seamlessly transfer funds periodically from a Merrill Lynch cash management account to a Bank of America® deposit account, making it more easily available and simplifying the process of retirement income distribution and management.
Addresses Retirement Concerns
This feature comes as a response to consumer surveys that show that retirement income management is one of the biggest concerns of banking customers, especially those who are affluent and approaching retirement age. This new product was developed specifically to address the concern expressed by customers surrounding the management of their nest egg once they retire.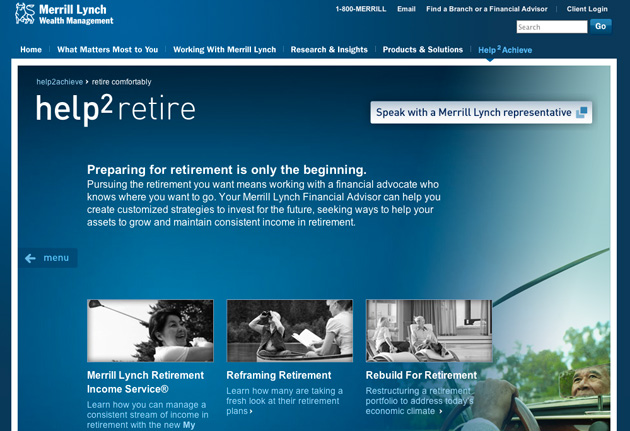 In its attempt to ease these concerns, Merrill Lynch and Bank of America® developed the My Retirement Income feature, which tracks your spending habits in retirement, and provides advice and simple strategies to help you manage your retirement funds so that they will last throughout your retirement.
Merrill Lynch Retirement Income Framework
Release with My Retirement Income, this product is designed to complement the existing tools of Merrill Lynch Financial Advisors' retirement income strategies by dividing their investments into three separate portfolios, to optimize both short, medium, and long term investing goals. The framework also takes into account factors such as the individuals risk tolerance and health considerations.
For more information on these product, you can view the full press release here.
Ask a Question