Citibank Credit Card Interest Skyrockets In Anticipation of Federal Regulation
Credit card customers may need the Credit Card Accountability, Responsibility and Disclosure Act sooner than they thought. The Act, which was signed into law by President Obama last May but won't become effective until February of 2010, was put in place to protect consumers against actions like those taken by Citibank this week, where the bank raised the interest rates as high as 30% for some customers, including those with a good credit history.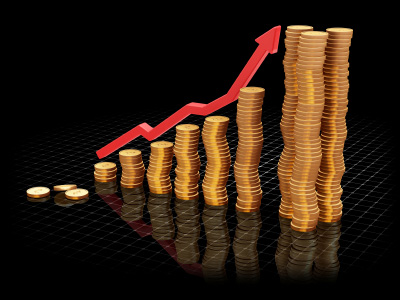 Rising Rates
These recent interest rate hikes reflect an almost 200% increase in APR, which many believe is a result of banks attempting to get as much money out of its current users before the legislation goes into effect that would, in part, prevent banks from making unannounced interest rate hikes. The law requires banks to give 45 days notice before making rate changes, and forbids banks from raising rates within the first year of a card's contract.
In addition to these new interest rates, Citibank and others have sent notices to their credit card users that some cards, which before had no annual fees, could now carry as high as $90 yearly fees. These kinds of actions have made lawmakers in support of the new credit card regulations, like Senate Banking Committee Chairman Chris Dodd (D-CT) suggest that maybe the deadline for the laws to become effective as soon as December 1st, to provide protection to consumers as soon as possible. However, Fed Chairman Ben Bernanke has defended banks, saying that for institutions to change their credit card policies on such short notice would be too difficult.
Banks Start to Play Rough
Citi is not the only bank to impose tough new rules on their credit cards. Other banks have also increased rates and fees, or cancelled cards that they believe offer too many amenities, even for customers who pay their bills on time. As the federal government cracks down on lenders with new regulations, they must reign in some of the more costly, consumer- friendly features of their credit ard business in order to be able to continue profitably providing credit to their customers.
While the new Credit Card Act will provide protection for consumers against some of the more egregious credit card lending practices, it will also make owning a credit card more difficult in the interim period before these regulations go into effect, and may even cause some of the nicer aspects of credit cards, like rewards and benefits, to disappear, as lending becomes more costly to the lending institutions.
Ask a Question