EU Forces ING To Sell Off ING Direct US By 2013
The Dutch parent of ING Direct, ING Group, announced that in compliance with the European Union's rules on state aid provided during the financial crisis, it has been forced to separate its banking and insurance operations. This includes the divestment of the insurance businesses, 6% of the Dutch retail banking market, and the U.S. online subsidiary – ING Direct USA by 2013 – along with many other agreements.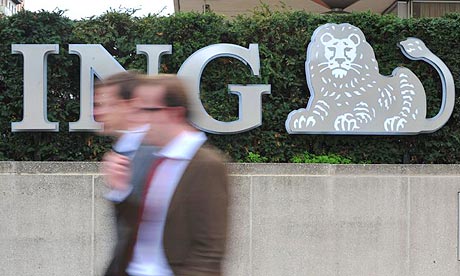 In a press release yesterday, ING Group's CEO Jan Hommen explained how ING reached their current position. He indicated that a little over one year ago, ING began to experience the direct impact of the financial crisis, resulting in two instances of government support to strengthen their capital position and to mitigate risk.
Hommen goes on to explain the situation with regards to ING Direct US: "In order to get approval from the EC on ING's Restructuring Plan, ING needs to divest ING Direct USA by the end of 2013. ING regards the operation as a very strong franchise and the US market offers potential for growth. It is anticipated that a divestment will take several years and will not be completed before the end of 2013. In the meantime, ING will ensure that it continues to grow the value of the business and offer a superior customer experience."
The Wall Street Journal also points out: "That is bad news for ING. It also sends a worrying signal to the other 30 or so European banks whose financial restructuring plans still await EU approval."
So what does this mean for current ING Direct Members? In the short term, nothing. ING Direct will continue to operate as is until 2013 and probably a little after, as Hommen pointed out, it could take a few years to iron out all the details. In the long term ING Direct US is a very profitable enterprise with over $90 billion in assets and almost $75 billion in deposits, making them a very exciting opportunity for other banks. It will be interesting to see if the larger institutions like Chase or Citibank look to acquire ING Direct, or if a new bank like American Express who just launched their Personal banking division would look to add ING Direct to their growing deposits.
Full Press Release can be viewed here.
Ask a Question