Wells Fargo and Wachovia Offer Mortgage Assistance to Troubled Homeowners
Wells Fargo and Wachovia have agreed to put a hold on about a thousand foreclosures after a group of Atlanta residents marched in protest of the growing number of foreclosures in that area. Georgia has been a state that has been hit especially hard by the mortgage lending crisis, with 20 failed banks in the state this year, many due to problems with bad mortgage loans.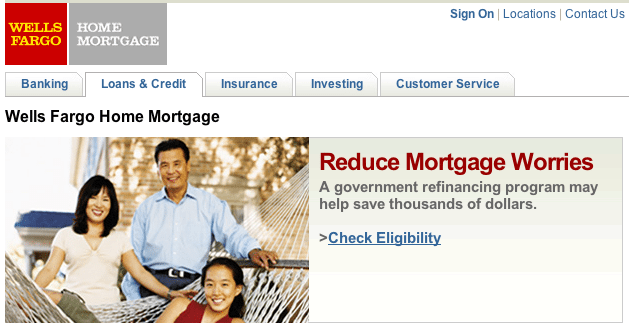 Mortgage Workshops
In response to the consumer protests, Wells Fargo and Wachovia have decided that they will provide loan assistance to homeowners who are having trouble paying their mortgages. This weeks, the banks will offer free home preservation workshops, with specialists on hand to help homeowners with mortgages with any questions they might have.
In addition to the workshops, the banks have agreed to stop foreclosures in the Atlanta metro area until the end of the month, in an attempt to keep people in their homes.
In order to get mortgage assistance in your area, fill out the form available on the Wells Fargo website here.
Other Resources for Foreclosure Advice
If you are not a Wells Fargo customer and need assistance with issues with your mortgage or foreclosure, the US Department of Housing and Development has a very comprehensive website that provides great resources for people who are having trouble with their mortgage or are facing foreclosure. You can visit their website here.
There are also a variety of mortgage assistance programs provided by federal agencies and mortgage ending institutions that are designed to help homeowners facing a foreclosure, which are made available by Wells Fargo on their website. To view a list of these programs, click here.
Ask a Question