GMAC To Receive Third Round of Federal Relief
GMAC is in talks with the U.S. treasury to receive an additional $2.8 billion-$5.6 billion in federal bailout money. This would be the companies third round of relief, after receiving $13.5 billion in bailouts earlier this year.GMAC hopes to raise an additional $2.9 billion through the sale of FDIC guaranteed three-year-notes.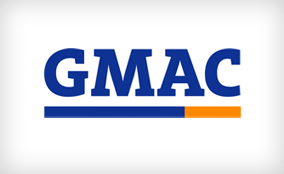 A Stressful Year
Although third-quarter results are not due to be published by GMAC until November 4th, the company has reported losses in 7 of the last eight periods, including second-quarter losses of $3.9 billion. GMAC is one of the only lending companies to undergo a government stress test and still require additional bailout funds.
If the government does provide additional assistance, it will be in the form of preferred stock, meaning that they would potentially have a more than 35.4% stake in the company if they were to convert current preferred shares to common equity.
Approaching Deadlines
The bailout comes as GMAC approaches a November deadline to raise $11.5 billion capital according to the results of the government stress test conducted earlier this year. The FDIC has also stepped in to provide insurance for the companies debt in case it was not able to repay, and has agreed to back up to $7.4 billion in order to keep the company from dropping its lending volume. The once dominant auto lender lost $727 million in auto loans alone this year, due to dwindling employment and delinquent contracts.
Some say that the willingness of the government to provide an unprecedented third round bailout loan may be related to the companies association with Chrysler and General Motors, two government backed auto makers.
Ask a Question