Bank of America Helps 125,000 Homeowners With "Making Home Affordable" Loan Modifications
Starting November 1st, Bank of America®'s will have surpassed its goal of providing 125,000 trial loan modifications through the government's Home Affordable Modification Program (HAMP). These modifications, part of the Making Home Affordable Program, aim to resolve loan issues by offering an incentive for banks to accept modifications to a loans terms, rather than simply foreclosing on the home.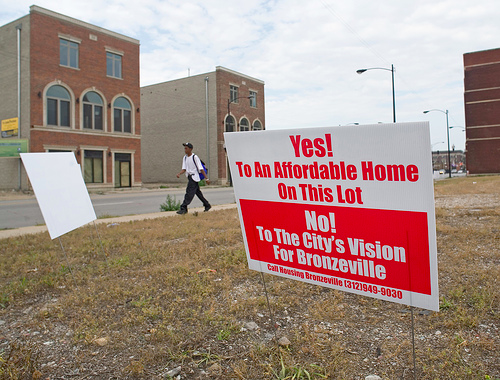 Casting a Wide Net
Bank of America® was one of the earliest to run trial modifications under the new program, and since then has dramatically increased the number of homeowners enrolled in these trials. Since the program was created, the Bank has contacted over 600,000 homeowners, and extended modification offers to more than 200,000. That means nearly one in five of the HAMP modifications in the US have been initiated by Bank of America®.
Because of this high level of involvement, home loan modification trials offered by Bank of America® are being watched closely as a test of the efficiency and effectiveness of the government's Home Affordable Modification Program.
Signs of Success
Thus far, modification has appeared to be much more profitable for both parties than simple foreclosure. As we wrote earlier this month in an article on HAMP and loan servicers, foreclosures can be very expensive for the lending institution, costing up to $50,000 or more per foreclosure. Bank of America® states that it has seen substantial gains in its trial period loan modifications, and that if this progress continues, they may convert to permanent modifications in November.
For more information on the Home Affordable Modification Program and to see if you qualify, visit the official website here.
Ask a Question