CIT Files for Bankruptcy, 5th Largest In US History
The 2009 financial crisis has struck again, this time at CIT Group, one of the largest US lenders for small and medium businesses. The company filed for bankruptcy this week as part of a restructuring plan, making it the 5th biggest bankruptcy filing in the history of the US, with $71 billion in assets. The company has assured its customers and debt-holders that the reorganization will not affect its operating subsidiaries.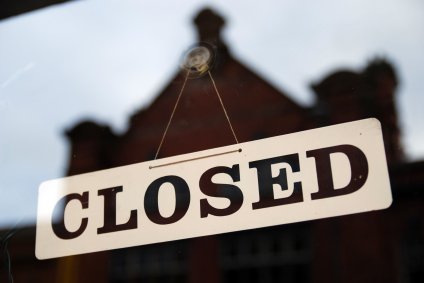 A Prepackaged Bankruptcy Plan
CIT has decided to go with a specific type of bankruptcy that allows the company to limit the repercussions to the small businesses that rely on their services. This "pre-packaged" bankruptcy plan will allow the company to relinquish bankruptcy protection at the end of this year and resume operations under the ownership of its creditors. However, as the largest provider of debt factoring, CIT's bankruptcy could cause problems for companies who are unable to find other lenders willing to buy up their debt.
Shareholders and taxpayers, however, will be out of luck, as after the company reemerges from protection, it will cancel all pre-existing common and preferred stock. This will include the $2.3 billion in preferred stock which was bought with federal Troubled Asset Relief Program (TARP) funds earlier this year.
TARP Losses
The complete loss of the federal investment in CIT is the first loss of this type to come from the federal bailout program. CIT was denied a second round of federal bailout money in July, and though it is hard to say if that would have done any more than delay the inevitable, the bank's stock has been steadily declining, reaching as low as $0.64 per share on Friday. The company was trading at above $60 per share only a few years ago.
CIT has said that it retained enough credit to be able to continue to pay its employees through the reorganization so that it may continue as much of its normal operations and provide as many of its clients as possible with continued service.
Ask a Question