WaMu Branches Successfully Integrated into Chase Banking System
On the conclusion of a 13 month long process, Chase has announced that it has completed the integration of 822 branches of Washington Mutual, the bank that it acquired last September, into its computer systems.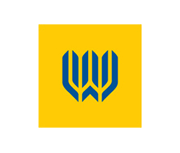 This means that the complete JP Morgan Chase banking system now can provide its customers access at over 5,100 branches and 15,000 ATMs.
Easing the Transition
The newly acquired branches, in California, Arizona, Nevada and Colorado, bring with them 11.6 million accounts totaling $63.6 billion in deposits. In order to ensure that the new branches are consistent in their operations and offer the same quality customer service as other Chase branches, the Bank sent over 3,800 employees to work alongside the existing staff, as well as provided 1,000 hours of training on the new system.
This conversion is the third in a series that Chase has undergone in the last year, which have converted the WaMu branches in 11 other states to the same system, as well as 20 million credit card accounts.
Learning from Others Mistakes
So far, Chase has done well to avoid the problems faced by TD Bank last month when it attempted to do a similar conversion of its newly acquired TD Banknorth branches into the full TD system. This could be due to the fact that, seeing the problems and customer outrage this caused for TD, Chase decided that a three step conversion would allow them to iron out any kinks that could arise from trying to do a systems integration of this type.
Ask a Question